Kevin Smith Auctioning 'Secret Stash' of Memorabilia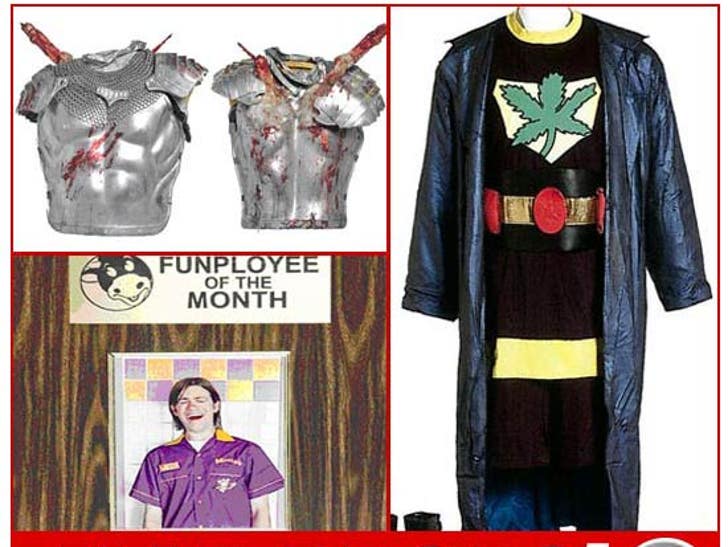 Kevin Smith's rabid fans can lay hands on his booty next month -- when the director auctions off his most treasured movie props -- and we have all the details ... SNOOTCHIE BOOTCHIES!!!
Check out the photos to see some of the most awesome items on the auction block -- like the Bluntman costume from "Jay and Silent Bob Strike Back" and Bartleby's angel wings from "Dogma."
We're told the whole thing is going down next month at the Pasadena Convention Center -- and all proceeds will help Smith foot the bill for distribution of his new movie, "Red State."
No word if any "Jersey Girl" props will be sold ... since Kevin would have to admit he actually made that film.