Butler Mascot -- FIRST Class to Final Four ... Bitches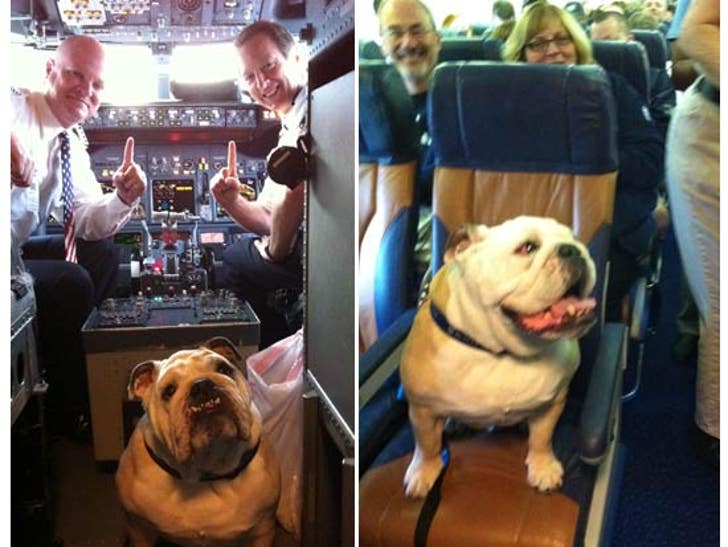 Butler University's bulldog mascot hopped a flight to Houston this morning for the Final Four ... and we've got photos of his first class journey.
Blue 2 was free to roam about the cabin aboard a chartered Southwest flight from Indianapolis to Houston. B was chillin' in the cockpit, and posing with baggage handlers and passengers all over the plane.
If Butler wins the title they might let him fly the plane home ... which would be bad. He doesn't have thumbs.