Carmelo Anthony's Wife LaLa -- I Didn't Bash Denver!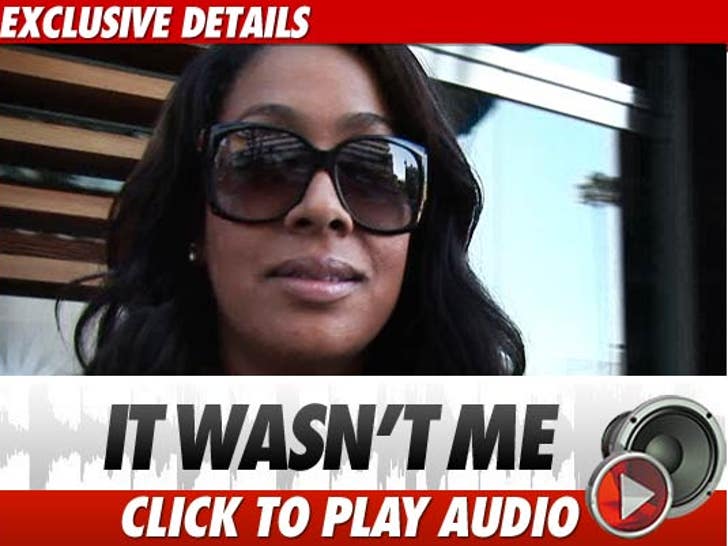 Carmelo Anthony's wife LaLa Vazquez tells TMZ, she didn't blast her husband's old NBA team on a Denver radio station this morning -- claiming whoever DID ... was an April Fool's Day impostor.
The interview went down a couple hours ago on Denver's KS107.5 Morning Show -- someone claiming to be LaLa called in, saying, "You people suck. Your stores are all the same ... Everything closes early. I mean, I need to party until five in the morning. Who cares if I have a son?"
But LaLa tells us, she's the victim of April Fool's Day identity theft -- claiming, "That was not me who called into KS107.5 this morning. I wasn't even aware this was happening and it was a poor taste in judgment on the show's part."
LaLa's been taking heat on Twitter all morning ... and she's pissed.