Queen Elizabeth's Panties in a Twist
Queen Elizabeth's Panties
In a Twist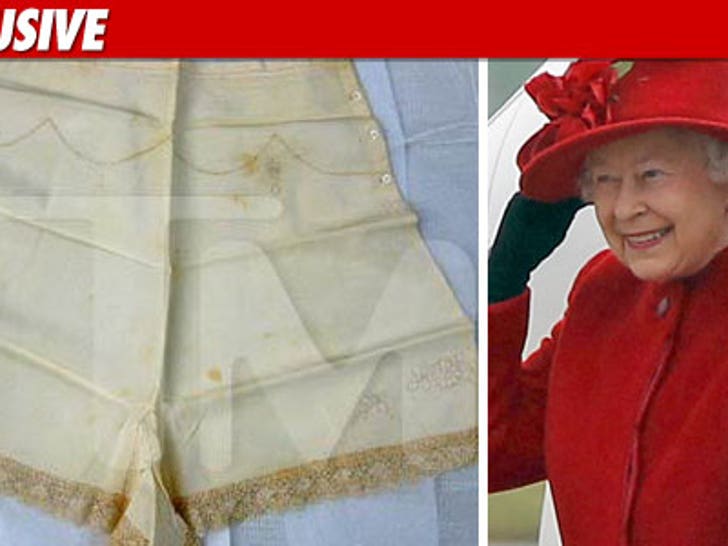 A pair of used panties once owned by Queen Elizabeth II were all set to be sold to a British auction house -- but TMZ has learned the sale is stalled because of Prince William's wedding.
You may remember -- Hansons Auctioneers and Valuers wanted to buy the royal bloomers from the estate of the late "Baron" Joseph de Bicske Dobronyi -- who got the panties after the Queen left them on a plane in 1968.
TMZ spoke with Charles Hanson -- who tells us, "Out of respect and courtesy for a person of such dignity and rank," he doesn't want the deal to go down until after the wedding of Prince William and Kate Middleton.
Meanwhile -- the late Baron's estate has already put up most of their items on eBay -- and plan on auctioning the panties in the U.S. if the Brits don't act fast.