'Jersey' Reality Stars -- Flocking to Sheen Afterparty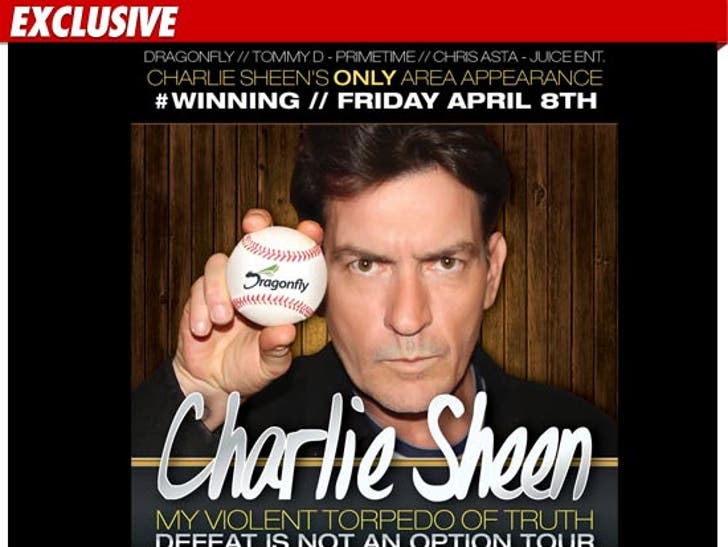 Charlie Sheen is all set to party it up at a NJ nightclub after his show in New York tomorrow -- and his VIP list is PACKED with Jersey reality stars ... TMZ has learned.
Sources connected to the event tell us ... cast members from "Jersey Shore", "Real Housewives of New Jersey" AND "Jerseylicious" have all requested to be on the VIP list for the afterparty at Dragonfly nightclub.
So far ... we're told Albie and Chris Manzo from RHONJ are confirmed -- as well as one male member of the "Jersey Shore" squad.
As TMZ first reported, officials in Carlstadt, NJ are bulking up their police presence tomorrow night -- just in case partygoers go all "Jersey" at the club.