Mick Foley -- I'll Mow Your Lawn For Charity!!!!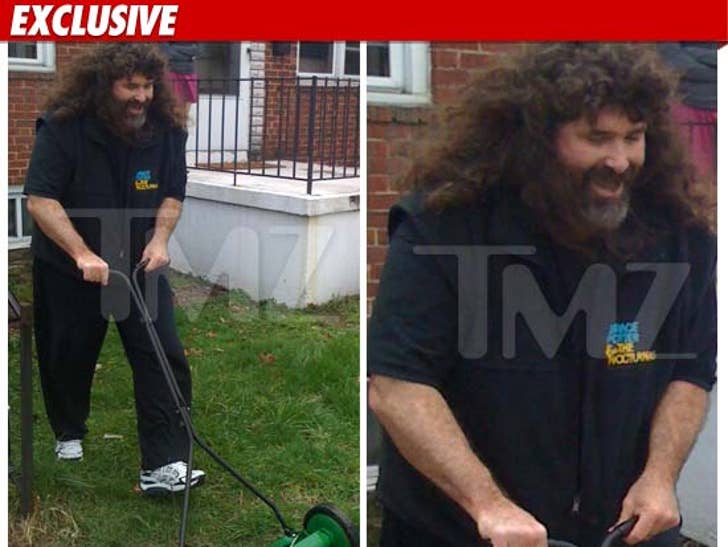 Wrestling legend Mick Foley -- aka Mankind -- is taking his trusty lawnmower across the country, mowing lawns left and right -- and it's all for one hell of a cause.
Mick -- who serves as a board member for the Rape, Abuse & Incest National Network -- is on a brand new fundraising campaign ... and has offered to mow the lawn of ANYONE who donates $5,000 to the organization.
In fact, just yesterday -- the TNA Wrestling star was slicing away in a yard near Baltimore.
If you don't have a lawn -- Mick still wants to encourage people to donate ... and says he will match every donation, dollar for dollar, up to $10,000 throughout the month of April.