TMZ Live -- Why Rap Gets a Pass That Kobe Can't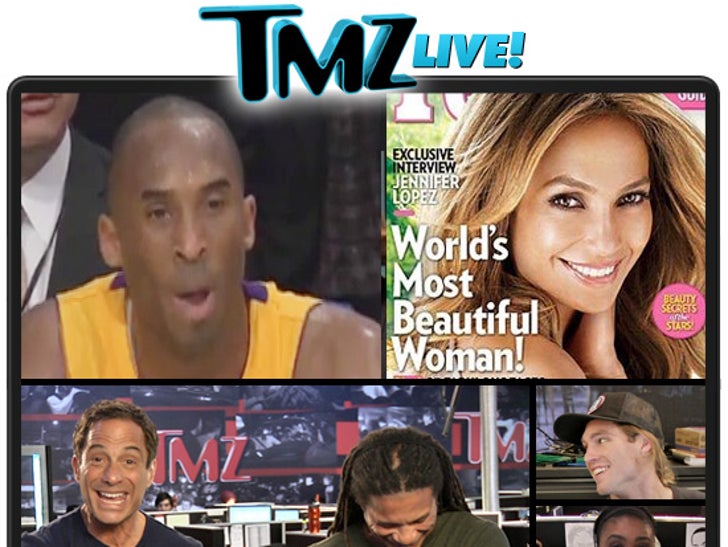 (0:00) Off to a rough start ... Harvey calls Charles a douchebag.
(0:50) And speaking of name calling ... we give you all the latest on Kobe Bryant spewing a homophobic slur.
(6:02) Are there feuds between TMZ staffers?
(11:05) Great question -- involving the Boston Red Sox and the weather.
(13:20) Now that there's an NFL lockout ... are players going to start getting arrested?
(14:50) Jennifer Lopez deemed the "world's most beautiful" ... Max and Nina chime in.
(17:00) The most random Twitter question EVER.
(17:30) If Charles' life depended on it ... would Harvey eat meat every day for the rest of his life?
(19:00) More Twitter -- Trump or Palin for president? How do our camera guys recognize random celebs?
(31:00) Harvey confronts Evan about their beef from yesterday's show.
(39:30) Thanks to Dax -- a totally shameless end to the show.
*NOTE: Hey guys, Charles here ... just wanted to be clear about something I said during this episode of TMZ Live -- we're giving away TMZ swag to ONE lucky person who friends us on Facebook today. We don't have enough gear for ALL of you. If we did ... we'd hook up everyone. See ya tomorrow.