'Black & Yellow' Rapper -- Crazy Frat House Concert
'Black & Yellow' Rapper
Crazy Frat House Concert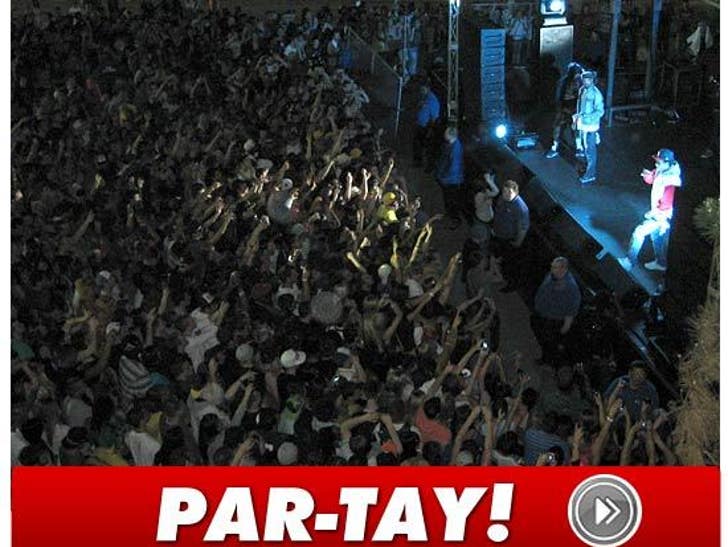 You can't play shows at colleges like Syracuse and North Carolina when your biggest song is called "Black and Yellow" -- so this week, rapper Wiz Khalifa hit up the black and gold (close enough!) fans at a frat house at Purdue.
Mr. Khalifa played in front of nearly 3,500 people outside the Sigma Nu frat house on campus on Thursday night. Khalifa played a series of songs, but closed it out with his hit, "Black and Yellow," which was originally written for sports teams in Pittsburgh ... but kinda works for the Purdue Boilermakers as well.
Get ready, Vanderbilt Commodores ... you might be next.