Nic Cage -- Arguing with Wife in Tattoo Shop Video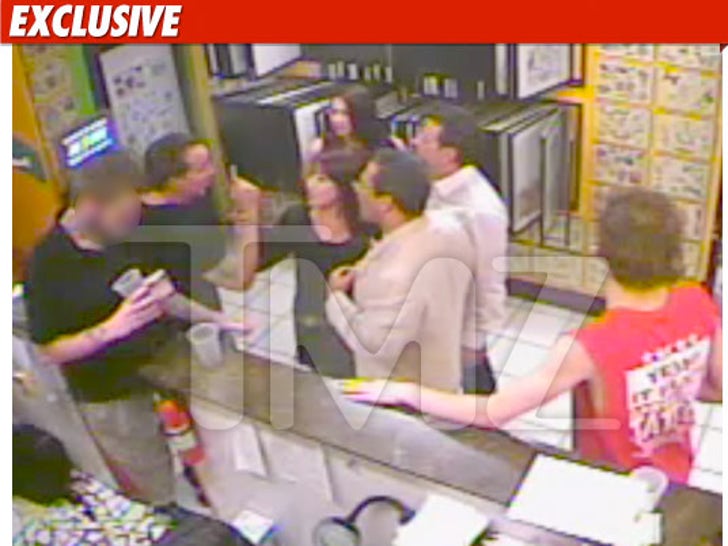 TMZ has obtained surveillance video taken inside a tattoo shop just before Nic Cage was arrested -- where he can clearly be seen carrying some sort of drink as he argues with his wife and others.
As TMZ first reported, Cage went to the tattoo shop on the night he was arrested ... and, according to witnesses, told shop employees he didn't know where he lived. According to police, that was the topic he and his wife were arguing over when he allegedly grabbed her.
In the surveillance video, Cage can be seen with arms around two friends -- and holding a clear plastic cup -- as he enters the shop. Cage would walk out and back in and again ... and that's when he can be seen arguing with his wife and friends. His wife can be seen motioning to herself throughout the video -- as if to say, "Listen to me" or "Come with me."
Eventually Nic acquiesced and left the shop ... only to later be arrested on charges of domestic violence and disturbing the peace.