TMZ Live -- The Argument Against Bud Selig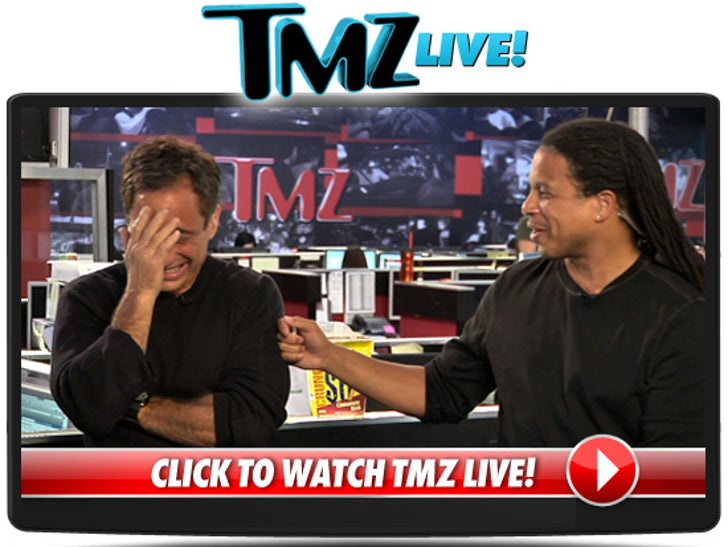 (0:00) Rough day today in the TMZ -- but we forge on!
(1:00) Harvey dined with Ryan Seacrest last night -- and guess which new couple showed up to the restaurant?
(2:50) Did Bud Selig go too far by taking over the Dodgers?
(5:30) Harvey and Charles stuff their faces.
(10:10) When is Dax gonna join a boy band?
(13:00) Chad gets props for being an Angels fan.
(16:01) Time to learn everyone's porn name!
(18:30) Webcam question from UCSB's campus -- where Harvey went to school.
(24:30) Our webcam viewer RIPS Harvey.
(26:02) Smart move -- Charles distances himself from Harvey's views on marriage.
(28:40) The Wheat Thins/Jaws camera.
(32:20) Harvey and Charles argue about their hairline ... and outfits.
(34:00) The snotty reporter video grosses everyone out.