TMZ Live -- Will and Kate's Royal Favor for Obama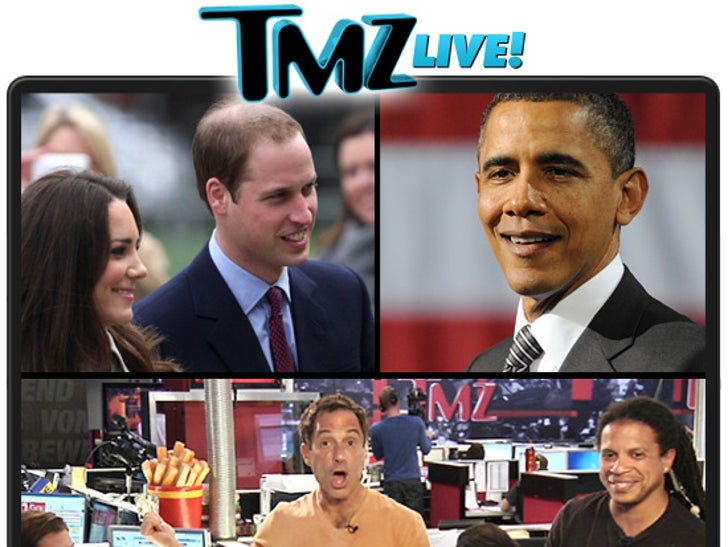 (0:00) How long could Lindsay Lohan really spend behind bars?
(0:30) Charles' Knicks are OUT of the playoffs already.
(3:00) Harvey says President Obama is probably psyched he DIDN'T get invited to the Royal wedding.
(5:15) Harvey predicts the outcome of Lindsay's case.
(9:00) A viewer comment about breast milk goes sour real quick.
(10:45) Exciting news about Charles ... that Harvey ruins.
(14:50) Webcam question -- how do we decide which celebs to report on?
(19:30) Harvey reads questions from his twitter account (@harveylevintmz).
(21:20) Can you grow medical marijuana in your back yard?
(23:00) The latest on the Dodgers takeover saga.
(28:45) Max kinda looks like Garth from "Wayne's World" ... and then he drops a new term on everyone.
(30:30) The scoop on the Lindsay imposter.
(37:00) Prince is THE MAN. Charles explains.
(39:40) Old weather forecasters Vs. "hot babe" weather forecasters.
(42:10) The TMZ Bus Tour -- you have to check it out!!!