McCourts Accused of Dodging Hairdresser Bill
McCourts Accused of
Dodging Hairdresser Bill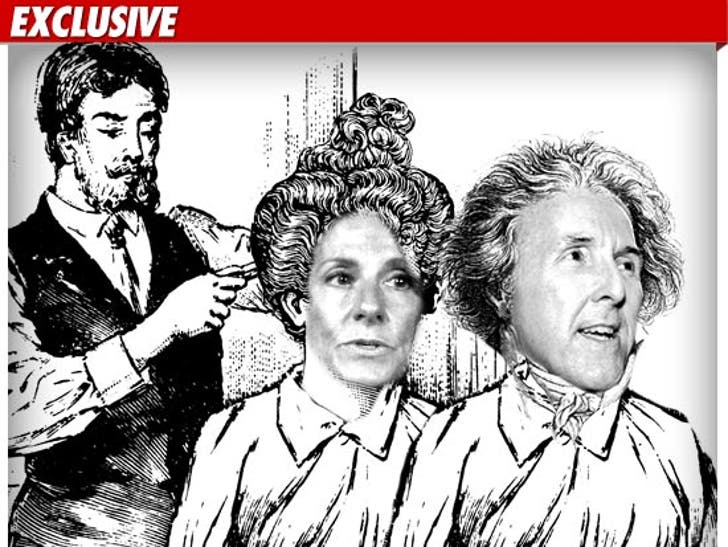 An L.A. hairdresser claims he's been screwed worse than the Los Angeles Dodgers, claiming Frank and Jamie McCourt have a devil may hair attitude when it comes to paying their bills.
In a dramatic lawsuit, hairdresser David Mackey claims the McCourts put him on a $300-a-day retainer to perform home hair services for the family. The suit claims Jamie and Frank guaranteed 300 bucks a day, whether Mackey cut their hair or not.
According to the suit, Frank and Jamie stiffed him for a two month period -- running from November 25, 2008 to January 15, 2009.
Mackey's top-gun lawyer, Donald Karpel, tells TMZ, "Frank and Jamie are both pointing the finger at each other and not taking responsibility."
As for the unhappy former couple who agree on almost nothing ... we're told they both believe the suit is bogus and are jointly trying to get it thrown out of court.