Mariska Hargitay Sues Agency -- Remember, I Fired You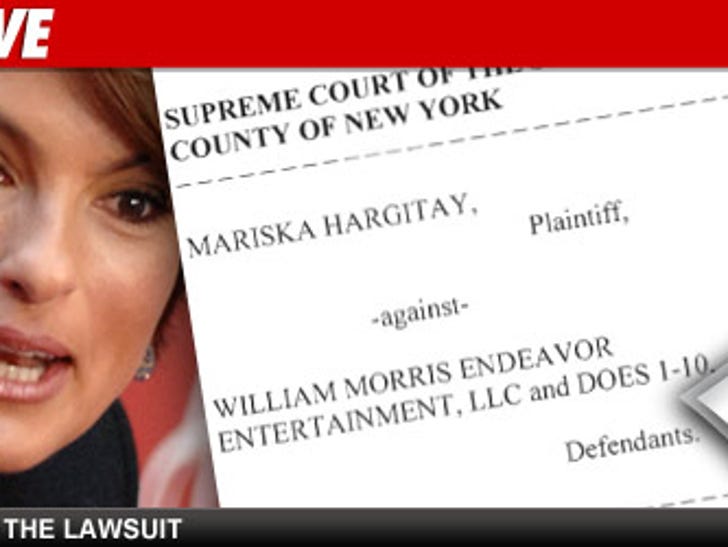 Mariska Hargitay has declared a legal war on one of the biggest agencies in Hollywood -- claiming William Morris Endeavor is trying to stake claim to her "Law & Order: SVU" money ...despite the fact she kicked them to the curb.
According to a lawsuit filed today in New York, Hargitay claims in 2009 WME tried, but failed, to lock down a deal with NBC to extend her contract for seasons 11 and 12 of "SVU."
Hargitay claims she fired WME and went to a rival agency -- which was able to negotiate a much better deal than what WME could get for her.
Now, the actress claims WME wants their full 10% commission on all of her earnings for seasons 11 and 12 -- even though she already paid the cut to her new agency ... who she feels rightly deserves the cash.
Hargitay wants a judge to block WME from trying to collect.