Charlie Sheen -- Back in Las Vegas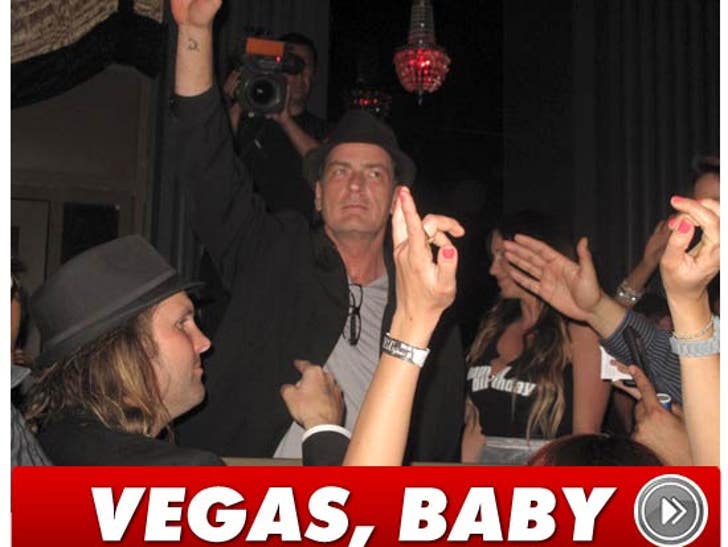 Charlie Sheen returned to Sin City last night -- the place where the bender that started it all went down -- but according to our guy inside, Charlie was on his best behavior.
Charlie arrived at Chateau Nightclub just before 2:00 AM and stayed til about 4:00 AM. He kept to his own VIP booth; didn't get on the mic or address the crowd at any point. The only interaction he had with fans was when he posed for a pic with a fan who appeared to have Down Syndrome (see video below).
The last time Charlie was in Vegas was back in January -- he was spotted pounding vodka shots and was overheard complaining about his bosses at "Two and a Half Men" wanting him to go to rehab.
Can it be that it was all so simple then?