TMZ Live -- Sticking It to Oprah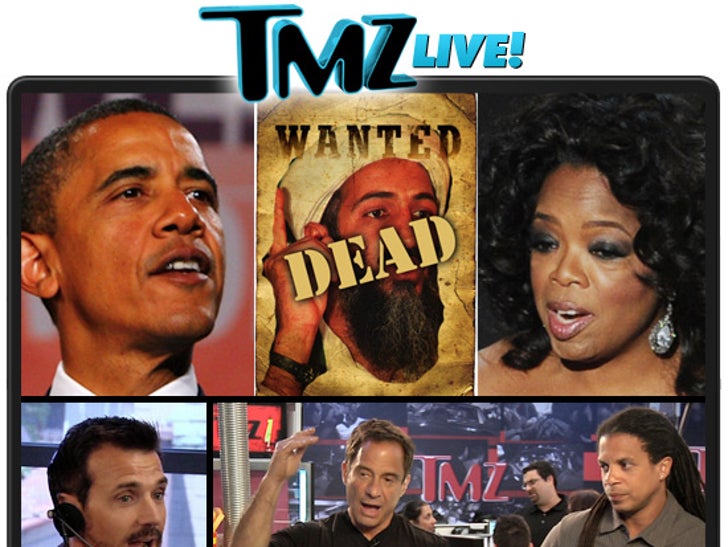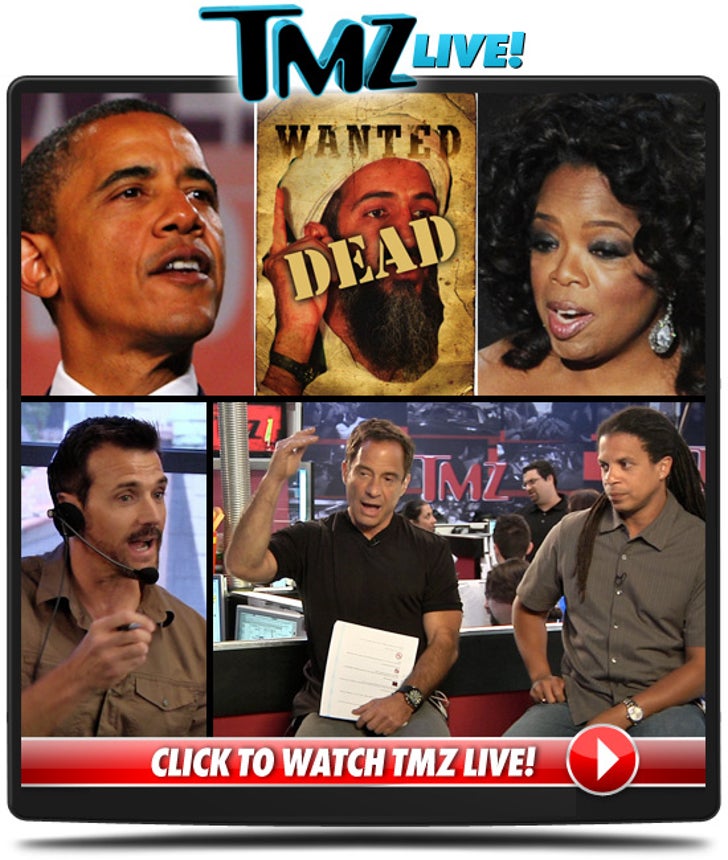 (0:15) Osama bin Laden's death ... What else would we start with?
(1:00) Charles shows up late -- he had to make fixes on the TV show.
(4:40) Harvey thinks President Obama's speech was too self indulgent.
(4:50) How does David -- who was INSIDE the Pentagon during the 9/11 attacks -- feel about bin Laden's death?
(6:35) Did Obama hear a live feed of the raid that killed bin Laden?
(7:40) Should photos of bin Laden's dead body be shown?
(11:10) The TMZ Hollywood Bus Tour -- you WON'T be disappointed.
(14:00) Some people were pissed about the Barack sex poll we put up ... but that's just how it goes.
(15:45) Should we have taken Osama alive?
(20:30) Webcam question -- is Trump REALLY gonna run for president?
(24:00) Harvey and Charles don't see eye-to-eye on this one -- should Barack confide in Michelle?
(30:10) How much has TMZ TV evolved over the years?
(31:30) Shevonne and Harvey went jet skiing -- she gives us the lowdown on why she didn't go very fast ... and the cool things they saw.
(34:30) Osama's death ... plain and simple ... is a "good thing."