Mick Foley -- Surrendering MR. SOCKO ... For Charity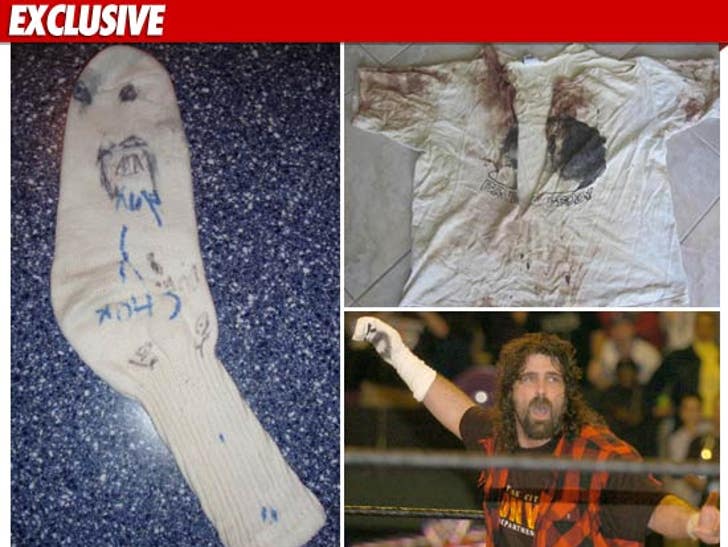 The man who once donned the mask of Mankind -- wrestling legend Mick Foley -- is now auctioning off one of the most ICONIC pieces of pro wrestling history ... MR. SOCKO ... and he's doing it all for charity.
You might recognize it -- it's the same Mr. Socko Mankind infamously used to ensnare The Rock back in 1998 ... securing his first WWF championship title. Yes, it was WWF back then.
And that's just the beginning -- Mick's also selling off his original Mankind sleeveless shirt, the elastic wristband he used to execute THE MANDIBLE CLAW ... and the bloody rags he wore when he faced Ric Flair last year ... possibly Mick's last match ever.
The auction's going live today ... and it's all to benefit Mick's charity -- the Rape, Abuse & Incest National Network.
We're told Mick has already raised $100,000 for the cause -- but wants to keep going ... and pull in as much money as possible. Check out the auction here.