TMZ Live -- Oksana to Mel: Call Me!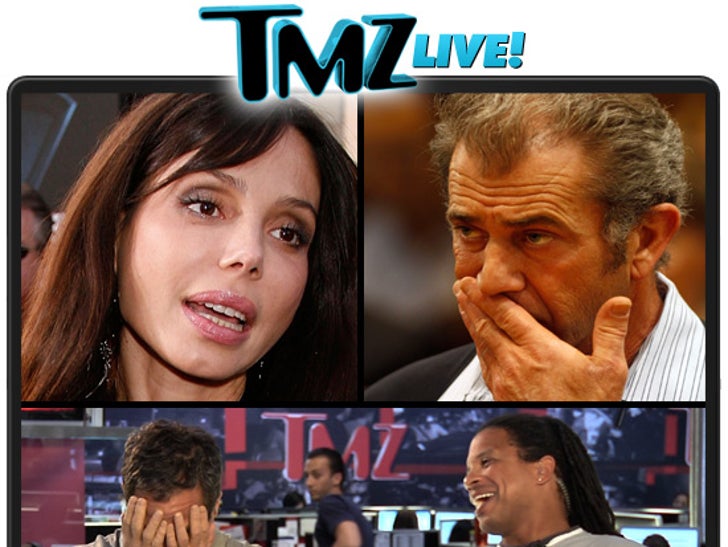 (0:00) The bus for the TMZ Hollywood Tour is ready -- and it's AWESOME.
(1:20) Oksana dropped her domestic violence case against Mel -- and Harvey says Mel is SHOCKED.
(3:50) Katherine Jackson is ADAMANT -- MJ was NOT a molester!
(6:45) Breaking news gone bad. Real bad.
(14:00) Oksana's MASSIVE legal bills -- which Mel has to pay ... Harvey says this shows a major flaw in our legal system.
(16:40) Interesting timing for Oksana to give Mel a break ... since his movie "The Beaver" comes out this week.
(20:00) Evan's not happy with Harvey ... and let's him know about it.
(22:45) Katherine Jackson defends MJ ... and goes after Dr. Murray ... on the Today show.
(31:05) Webcam question -- will Osama's death affect voters in the 2012 election?
(36:40) Drill sergeant Charles forces Johnny to do some push-ups.
(39:58) The Dodgers saga -- and how it's getting worse for Frank McCourt.
(43:50) Another Webcam question -- how do we chose who pitches what on the TV show?