Scooby Van, 'Fast & Furious' Cars to Hit Auction Block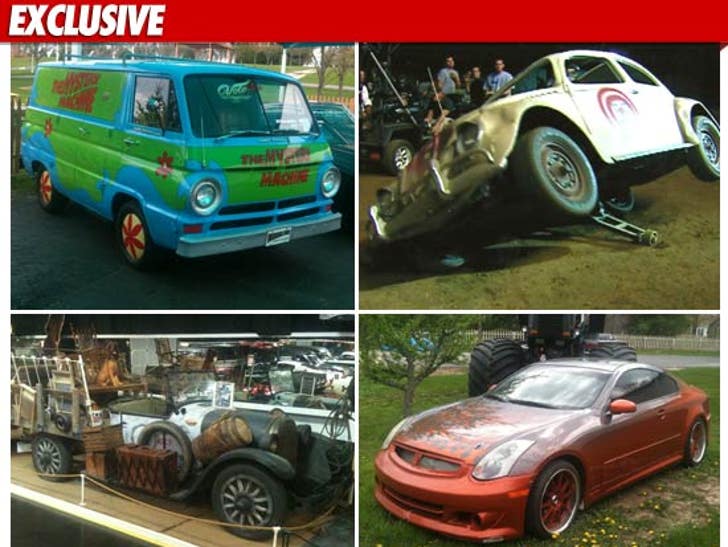 It's one of the most badass Hollywood auctions of all time -- featuring several cars from the "Fast & Furious" serious, the Scooby Doo Mystery Machine, and a car driven by Heath Ledger in "Dark Knight."
The auction -- hosted by the Volo Auto Museum in Illinois -- starts on June 8th and goes for an entire week.
Other awesome cars on the block include:
- "Herbie" from the 2005 Lindsay Lohan movie ... driven by Lindsay herself
- The Bull car from "Death Race 2000"
- Scooby Doo Mystery Machine from Hanna Barbara studios.
- The Buick from the opening scene of "Fast and Furious 4"... driven by Vin Diesel
- The jalopy from the "Beverly Hillbillies" movie
- Switch Blade ... the very first car built on Jesse James' TV show "Monster Garage"
- The Semi truck and trailer that was used by the late Heath Ledger in "Batman Dark Knight"
- The GAZ from "Indiana Jones 4"
Best part -- NO reserve prices ... which means you could theoretically drive away in the Mystery Machine for $1.