TMZ Live -- M-Bone's Death: Social Media Murder?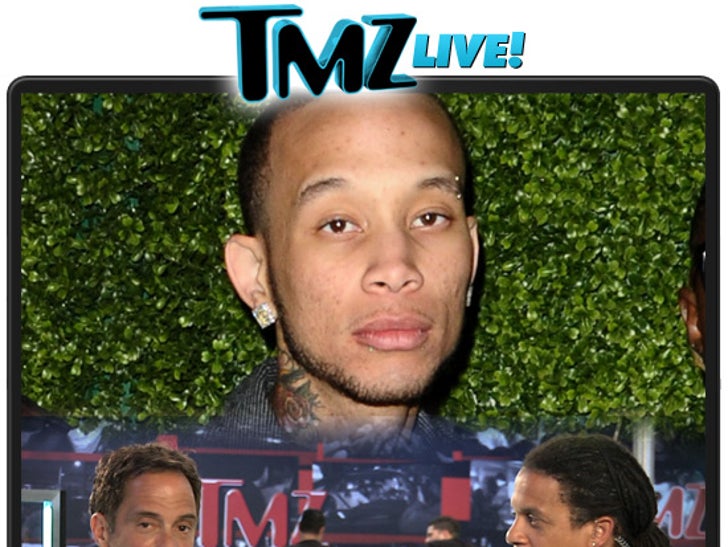 (0:00) Charles starts off with some tragic news --
M-bone
from
Cali Swag District
was murdered last night.
(1:35) No shocker here -- the woman who gave Botox injections to her daughter has temporarily lost custody of the kid.
(2:15)
Rihanna
and
Chris Brown
are Twitter pals now ... and Harvey has a problem with it.
(6:40) BREAKING NEWS about M-bone ... the shooting may NOT have been a random act of violence.
Mike
and
Evan
have all the latest.
(12:40)
Tyler
and
Nina
chime in with more information on the events leading up to M-bone's death.
(17:00) The awesome
TMZ Hollywood Bus Tour
-- Harvey ran into DIDDY this weekend!!!
(18:30) Harvey's thoughts on the afterlife.
(21:00)
Max
has a strong connection to the "Swamp People."
(22:00)
Trump
bails on the presidency ... not surprising.
(33:00)
Rick Springfield
allegedly threatened cops during his arrest ... whoops.
(39:35) Would Harvey eat a steak for $20 million? What do you think?