Duggar Family Delivers Relief to Tornado Disaster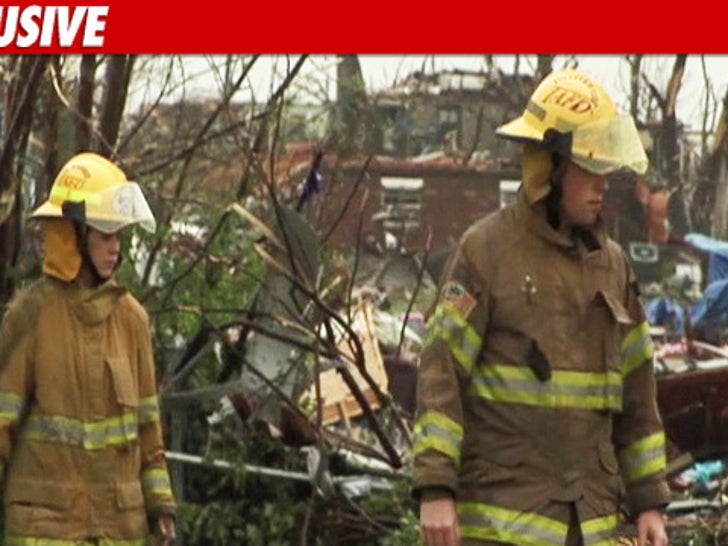 The family from the TLC reality show "19 Kids & Counting" sprang into action just hours after that deadly tornado ripped through Missouri -- packing up supplies and driving through the night to join the rescue effort ... TMZ has learned.

Josh Duggar -- the eldest Duggar child -- tells TMZ the fam spent Sunday night and all day Monday delivering supplies and clearing massive piles of debris to search for survivors in Joplin, MO.
Josh says he and 5 siblings -- John, Jana, Jill, Jessa, Joseph and Dad, Jim Bob -- decided to load up a 3 car caravan late Sunday night when they heard about the disaster in Joplin ... just one hour from their home in Arkansas.
Four of the Duggars are volunteer firefighters ... and Josh says rescue officials immediately put the family's considerable manpower to work -- assigning them to search around the devastated town for any activity -- and hand out supplies at command posts.
Josh tells us the survivors he met were most interested in recovering memories ... saying, "People in Joplin aren't looking for stuff, they're looking for their lives."