TMZ Live: Lampanelli Rips 'Inbred' Westboro Morons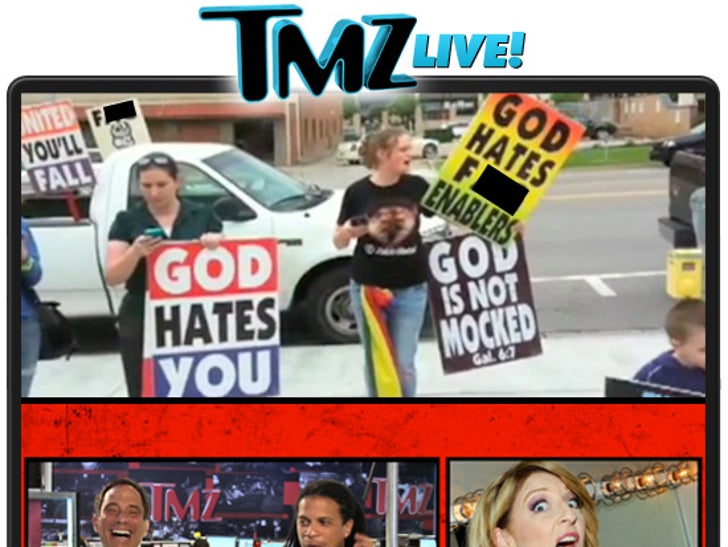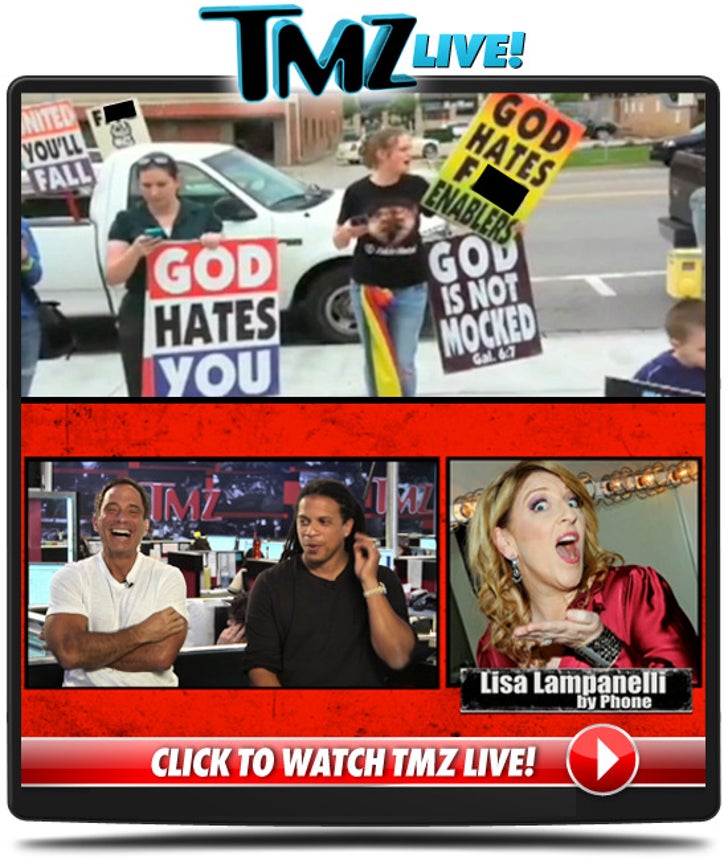 (0:00) Charles is back from New York ... after being inducted into the Bronx Walk of Fame. Congrats!!!
(4:03) New developments in the Arnold saga -- and how Harvey thinks it compares to the Mel/Oksana situation.
(10:40) Arnold and Maria -- a regular marriage or a power alliance? Differing opinions here.
(13:40) Lisa Lampanelli is on the phone!!! She talks about how she stuck it to the homophobic morons at the Westboro Baptist Church.
(15:30) Lisa did NOT expect so many protesters to show up ... hilarious.
(21:20) Would Lisa get herpes for $20 million?
(28:40) Oscar de la Hoya enters rehab over cocaine and infidelity issues ... Harvey and Mike have all the details. Plus ... is substance abuse a good excuse for cheating?
(36:00) Joakim Noah hurls a gay slur ... Evan, Harvey and Charles debate the use of hurtful words in professional sports.
(45:30) Lady Gaga on "SNL" -- we hear she WASN'T a diva ... Dax is in the know.
(49:00) Charles talks about the Bronx Walk of Fame ... and shows us the plaque he was given.