TMZ Live: Axe Factor: Why Cheryl Cole Got Chopped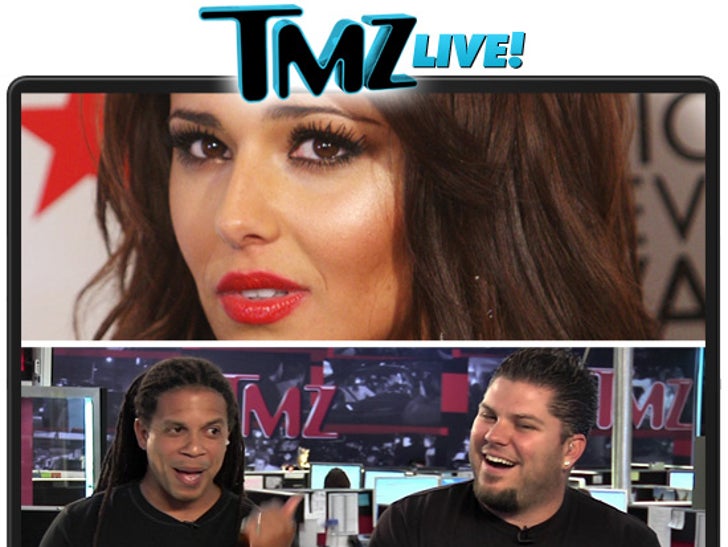 (0:00) Charles and Mike are back for day two of TMZ Live and give you a quick rundown on today's topics.
(3:00) Was it Patty's race or face that is creating such an outrage around Arnold's scandal?
(8:00) Mike and Charles try their luck at an English accent and talk "X-Factor's" first elimination.
(13:30) Lindsay started house arrest and the details sound like a beach.
(16:30) With her reputation -- will Lindsay make it the full 35 days on house arrest and what's the best way to scare her straight?
(20:30) Mike shares the cool details of Charlie Sheen's house for sale -- then breaks down the realistic reasons NOT to buy it.
(30:00) Ryan sheds some light on Chyna's porn resurrection and why she got "back into the game."
(30:00) Was there sparks between the questionable embrace of Scotty and Lauren and is "Idol's with benefits" a real thing?
(46:00)Charles breaks down the Thirty Mile Zone... and finds a loop hole that could save TMZ money on hotels!