NFL Legend Warrick Dunn -- I'm No Gun Runner!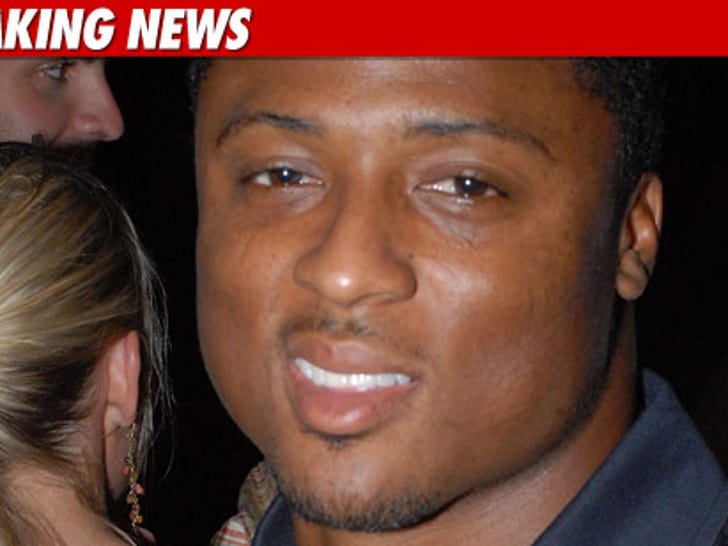 Former Atlanta Falcons running back Warrick Dunn says he feels "violated" -- after cops pulled him over outside ATL and told him he had the characteristics of someone "transporting drugs and guns."
36-year-old Dunn says cops told him they pulled him over because his tinted windows were "too dark" ... but Dunn insinuates he was racially profiled.
During the stop, Dunn -- who is black -- says 4 white officers targeted him with "a lot of personal questions" and told him "I had the characteristics of people transporting drugs & guns."
Dunn says the cops searched his car and gave him a warning for the tint.
After the incident, the 3-time Pro Bowler went to his Facebook page and said, "Felt violated and I've had my car since '08, nvr been pulled ovr for tint. Taken back bc I think the reasoning was bad. Ruined my day but not my spirit."
UPDATE: Dunn's rep tells us Warrick was frustrated after the incident -- and after cops explained that he was traveling through a high-crime area ... he understood the officers were just trying to do their job.
Warrick, through his rep, tells TMZ ... "As the son of a hard working police officer, I understand the stress that police officers are under."
Dunn adds, "The real lesson in all this is that Twitter is a powerful tool but what happened to me is the same thing that happens to a lot of people every day. I'll take care of it through the appropriate channels just like everyone else has to."