Burglar Bunch -- Sneaking Into Your Televisions
Burglar Bunch
Sneaking Into Your Televisions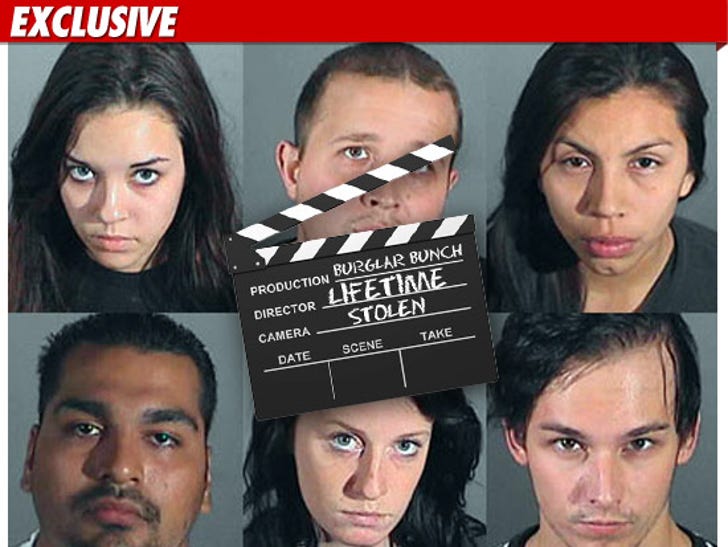 It's the one thing the Burglar Bunch hasn't stolen ... your TV time ... but that's about to change ... because a made-for-TV movie about the infamous thieves is already in production.
A rep for Lifetime tells TMZ, the wheels are in motion for a movie called "Bling Ring" -- which chronicles a group of teens in 2009 who pilfer $3 million in cash and jewelry ... from celebs like Paris Hilton, Lindsay Lohan, and Orlando Bloom. The flick is being produced by Silver Screen Pictures.
But don't expect to hear the names Nick Prugo, Rachel Lee, and Alexis Neiers in the flick -- we're told the burglars' real names had to be changed for "legal reasons."
And get this -- "Dirty Dancing" star Jennifer Grey will take a lead role as the mother of the Prugo character.
The movie should be on TV in late summer.