Tito Ortiz Nude Photo Scandal -- I've Been Hacked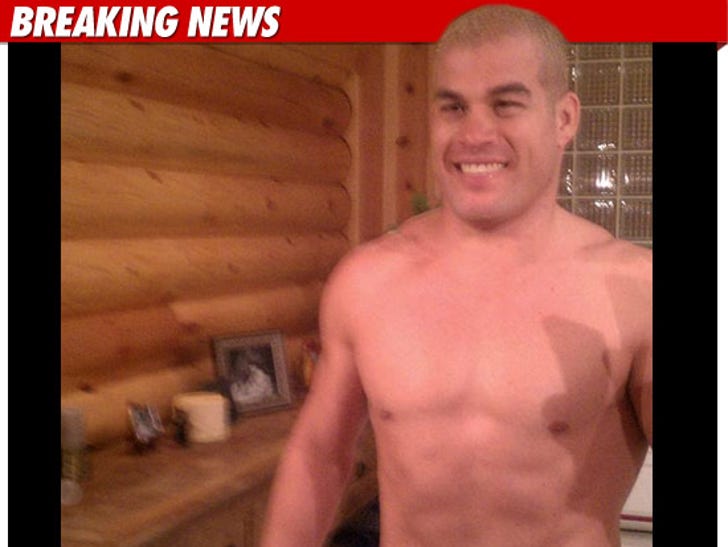 Someone posted a full-frontal naked photo of MMA fighter Tito Ortiz through his Twitter page moments ago ... but Tito insists it was the work of a hacker.
The photo surfaced just a few hours ago -- when it was uploaded to Tito's personal photo-sharing website ... which is connected through his Twitter page.
The photo (seen above) appears to be a naked self-portrait shot with a cell phone. And let's just say ... there's a reason he had to shoot from such a wide angle.
Moments ago, Tito tweeted, "Someone hack my f**king phone."