Joe Montana's Son -- College QB Busted for DUI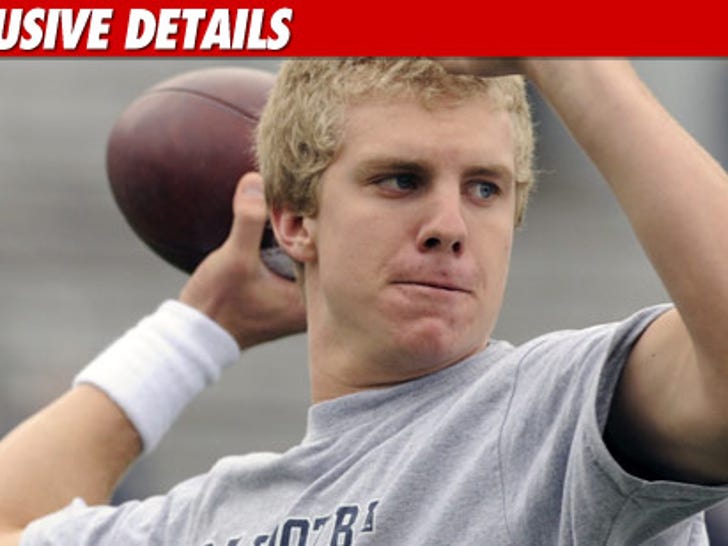 Joe Montana's son Nathaniel Joseph Montana -- currently a quarterback at the University of Montana -- was arrested on suspicion of DUI early this morning ... in Missoula, Montana.
Law enforcement sources tell TMZ, 21-year-old Nathaniel was arrested shortly before 4 AM -- and released soon after on $685 bond.
We're told Nathaniel was originally stopped for speeding -- with several other people in the vehicle -- and after cops pulled him over, he flunked a field sobriety test.
Nathaniel -- who transferred from Notre Dame in February to vie for the starting QB position at U. Montana -- is due back in court this afternoon.