Ex-WWE Star Investigated for DUI After Bloody Crash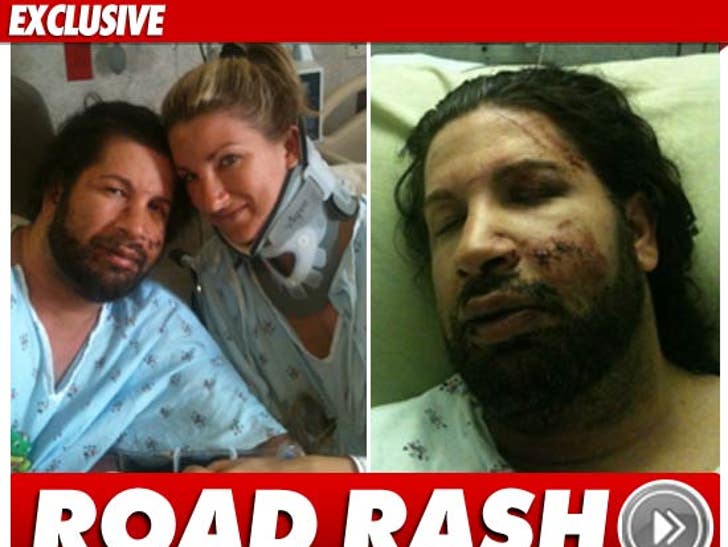 Former WWE superstar Shane Helms -- aka "The Hurricane" -- is at the center of a drunk driving investigation after a BRUTAL motorcycle crash on Thursday that left him and his girlfriend broken and battered.
According to the police report obtained by TMZ ... a witness told cops Helms was driving home from a restaurant in Smithfield, North Carolina around 9:15 PM -- with his GF on the bike -- when he blew through a stop sign, lost control and "drove straight through the metal chain link fence."
Cops say one of the witnesses told officers he was hanging out with Helms at a local restaurant minutes before the crash and said he "was sure" Helms had been drinking there.
Helms and his GF were transported to a local hospital where they were treated for multiple broken bones and other injuries.
Law enforcement sources tell us officers took a blood sample from Helms at the hospital to check his blood alcohol level at the time of the crash ... but it could take several months to get the results back.
So far, we're told an investigation is underway ... but no charges have been filed against Helms.