Tracy Morgan: I'll Kill My Son If He Acts Gay
Tracy Morgan
I'll Kill My Son
If He Acts Gay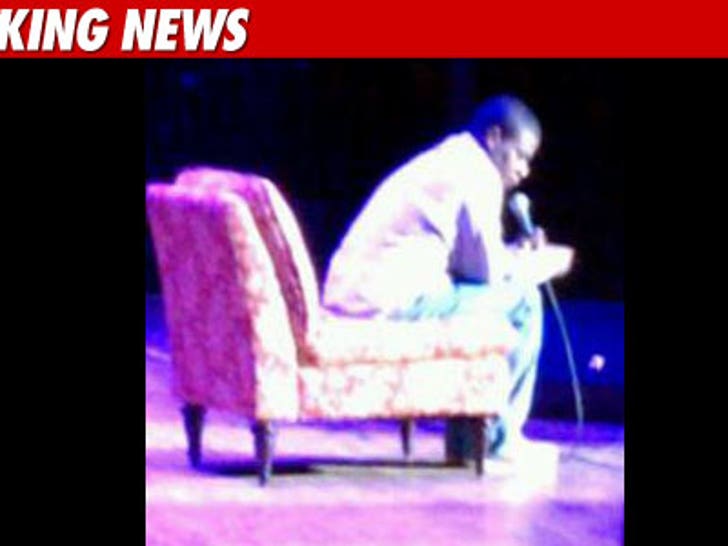 "30 Rock" star Tracy Morgan is under some very serious fire this morning -- after reportedly spewing some disgusting homophobic "jokes" during a performance in Nashville last week.
According to reports, Morgan took the stage at the Ryman Auditorium (pictured above) and went off about gays -- saying, "Gays need to quit being p**sies and not be whining about something as insignificant as bullying."
He added, "Gay is something that kids learn from the media and programming."
When talking about the possibility of his son being gay -- Tracy said he "better talk to me like a man and not in a gay voice or I'll pull out a knife and stab that little n**ger to death."
Afterward, Tracy told the crowd, "I don't "f*cking care if I piss off some gays, because if they can take a f*cking d**k up their ass ... they can take a f*cking joke."
After the performance, the Ryman Auditorium issued a statement on the performance saying, "The Ryman Auditorium regrets that people were offended by statements made by Tracy Morgan during his June 3 appearance."
The statement continues, "The Ryman does not control the content presented by people appearing on its stage, nor does it endorse any of the views of, or statements made by, such persons."
It's not the first time Morgan has ignited controversy over homphobic material -- back in 2009, a bunch of people reportedly walked out of his show at Carnegie Hall after he said being gay was a "choice."
So far, no comment from Morgan's camp.
Am I Bugging You
So we live in a society now where you can't tell jokes that might offend some people? Get me off this planet.
writenow
Tracy Morgan keeps saying Tina Fey "gets him." Well now. Are you listening Tina? Please "get him" off your show. Tracy Morgan is one very sick man.
Angela
People don't LEARN to be gay from the media. That's just how they are born. What he said wasn't funny. It was rude and offensive, and shame on anyone who applauds that kind of behavior. I have now stopped being a fan of his.
Dave
What an utter disgrace of a human being.
Annabel
We don't know whether Tracy Morgan is a homophobe or not. NO ONE on this board, or even commenting in the press, heard what was said or knows WHAT CONTEXT THE WORDS WERE SAID IN. Relax people. Tracy Morgan is an entertainer, and as anyone in entertainment knows, there are lots of gay people in entertainment. The man is probably NOT a homophobe, but sometimes even comedians get it wrong.
jeff
I'm still waiting for his punchline.