Gary Busey -- Booted from New Movie 'Mansion of Blood' Over Complaints
Gary Busey
Drama on
Horror Movie Set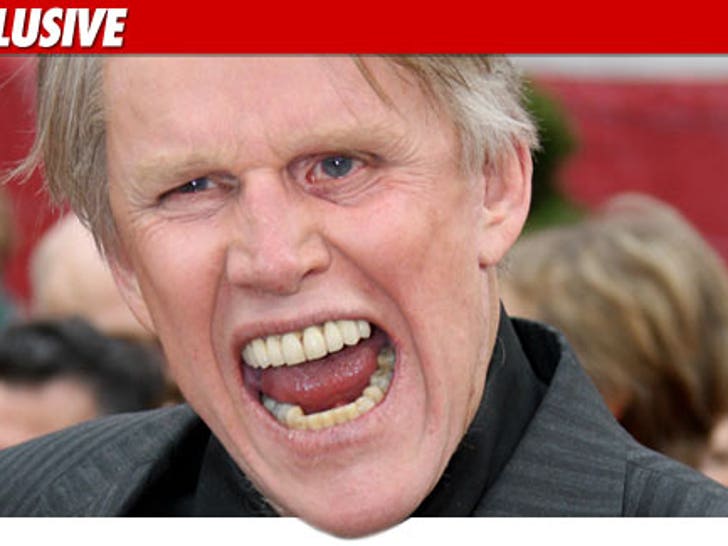 Gary Busey is at the center of a new controversy after a woman allegedly complained about the actor's behavior on the set of his new horror movie.
Sources connected with the upcoming movie "Mansion of Blood" tell us, Gary had simply become too difficult to work with -- and was booted from the production after a woman on set complained about inappropriate comments Gary made.
According to sources, Gary had already finished shooting about half of his scenes -- so the script was rewritten ... and another actor filled in to shoot the rest.
Gary's rep tells us, "The situation was plagued by contractual issues and misunderstandings from the outset. Gary considers this episode concluded and has no further comment on the matter."
We contacted producers ... who DENY Gary was fired ... telling us, "Mr. Busey remains in the cast of the movie" ... and insist Gary has "committed no improper acts in connection with his role in the movie."