Nic Cage to Baby Mama: Lay Off Weston!!!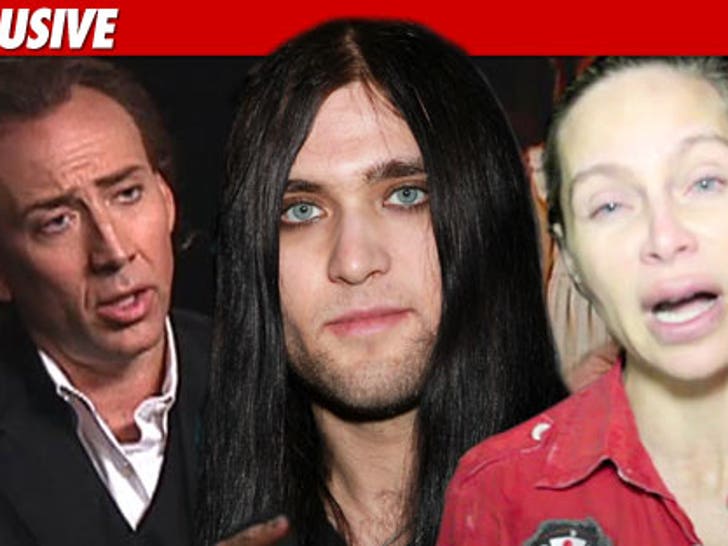 Nic Cage is scoffing at his baby mama's attempt to get a conservatorship over their son, Weston, telling TMZ, "I hope Ms. Fulton will come to her senses one day and get some help."
Christina Fulton and Nic are in court today ... trying to settle her $13 million lawsuit claiming Cage didn't give her the home he promised, causing her emotional distress.
Outside the courtroom where the settlement conference is taking place, Christina mouthed off that she was taking legal steps to get a conservatorship for Weston by the end of this week.
Weston had a meltdown last week, that caused cops to strap him to a gurney and take him to the hospital. He's been released.
Nic tells TMZ, "Weston is a man. I have complete faith he will weather this well."
As for Weston, he's adamant ... he wants nothing to do with Fulton, saying, "I am a fully capable and self-sufficient adult. I want no contact with Christina Fulton and will never undergo the torment she put me through ever again."
Christina has had virtually no contact with Weston for months.