Nicolas Cage's Ex Makes Wild Claims in Suit
Nicolas Cage's Ex
Makes Wild Claims in Suit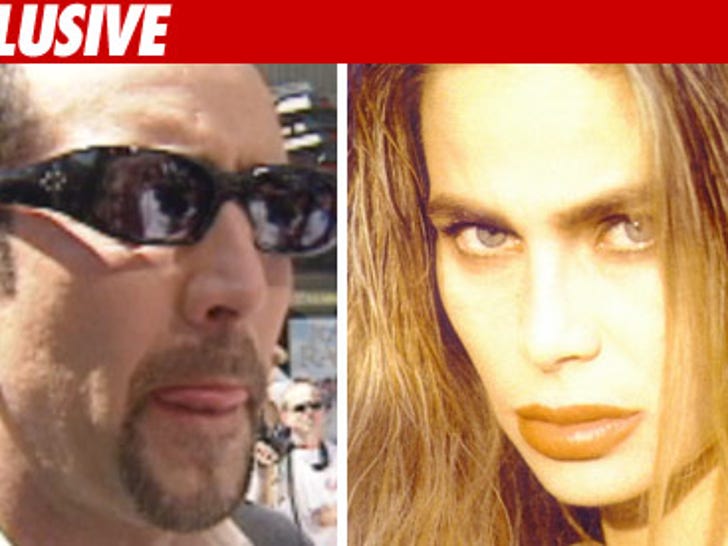 Nicolas Cage's baby mama is suing him ... claiming the actor booted her out of her home. And, in what appears to be a gratuitous shot at Cage, Christina Fulton claims he inflicted her with "mental, physical and emotional abuse" during their relationship which ended 15 years ago -- though she never explains what he did.
According to the suit, filed today in L.A. County Superior Court, Fulton claims in 2001, Cage bought a house for her in the L.A. area and promised he would sign over the title.
Fulton claims this year, she planned to sell the home and realized Cage had never transferred title.
Fulton says in September, she was served with a 60-day notice to vacate the premises.
Fulton is also suing Cage's business manager, Sam Levin. She can join the crowd -- Cage is also suing him, claiming Levin is the reason he went broke.
Fulton claims the reason Cage promised to provide for her is because she gave up her acting career to take care of their child, Weston.
She says in the lawsuit, "Cage, due to his personal choice and lifestyle, was not exercising his joint physical and custody rights." She also claims as soon as Weston turned 18, he "removed" Weston from the home.
Fulton also claims she's in the hole for more than a million dollars in taxes because Levin didn't take care of the liability.
She says, in all, she's suffered damages to the tune of more than $13 million.
Fulton never describes the alleged "mental, physical and emotional abuse" that she mentions in the lawsuit.
Cage's lawyer, Marty Singer, tells TMZ, "The lawsuit is an absurd claim. All of these claims are long-time barred by the statute of limitations and are baseless."
Singer also says, even though Nic was only required to pay Fulton $6,000 a month in support, over the last few years he gave her around $3 mil each year.