'Bone Thugs' Rapper Accused of Tour Bus Beatdown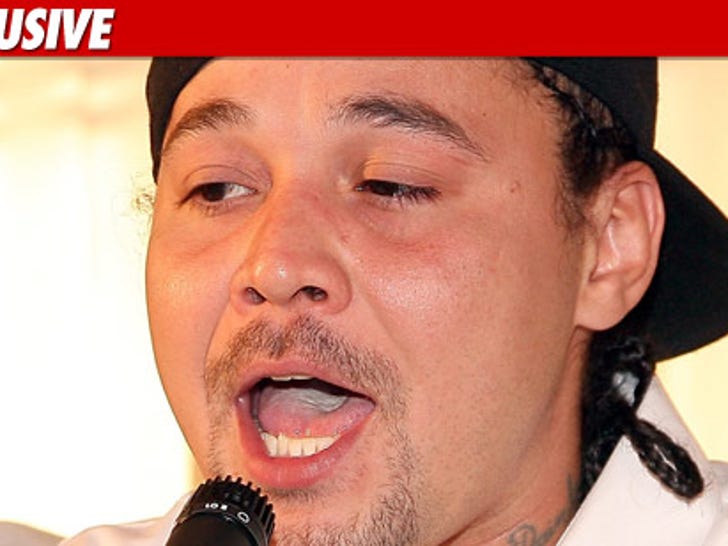 Bone Thugs-n-Harmony rapper, Bizzy Bone, is under investigation in Chicago for allegedly beating up TWO fans after a concert last week ... TMZ has learned.
Law enforcement sources tell us ... the two alleged victims -- both male -- told police they each paid $80 for a meet-and-greet with the rappers on their tour bus last Thursday night ... but when they entered the vehicle, Bizzy flipped out.
One of the men told cops the screaming match quickly escalated ... and Bizzy began throwing punches. Bizzy allegedly wailed on BOTH men until another member of the group stepped in and broke things up.
We're told both of the fans appeared bruised after the alleged attack -- and one of the men claims he suffered a broken nose.
Chicago Police confirm one of the men filed a police report against Bizzy the following day.
Cops tell us they have not spoken to Bizzy about the incident, but are actively investigating the complaint.
Calls to Bizzy's reps have not yet been returned.