Air Guitar Championships -- Shredding with the Stars!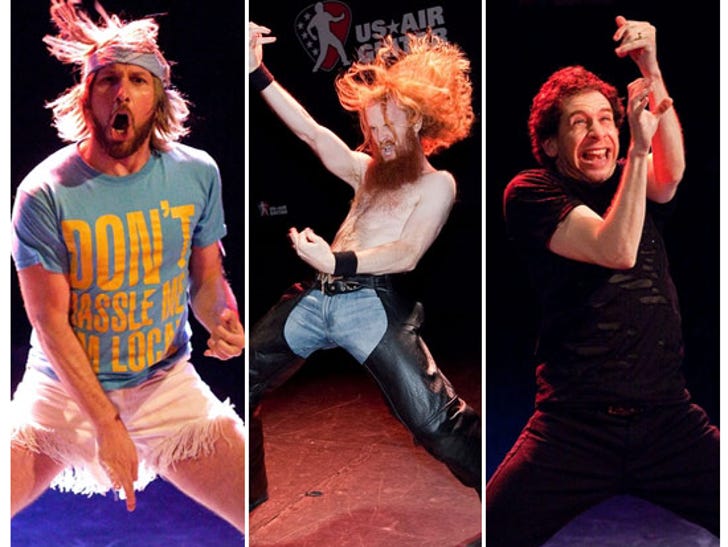 The greatest pretend musicians in all the land gathered in NYC yesterday for the 2011 Air Guitar Championships -- and what they lacked in instruments, they made up for in CRAZY!!!!
With classic power moves like the famous drop to the knees, teeth picking and even the behind the back -- it's obvious why these imaginary shredders made it to the top!
For those about to rock...