Bar Refaeli: I BROKE MY BEAUTIFUL ARM!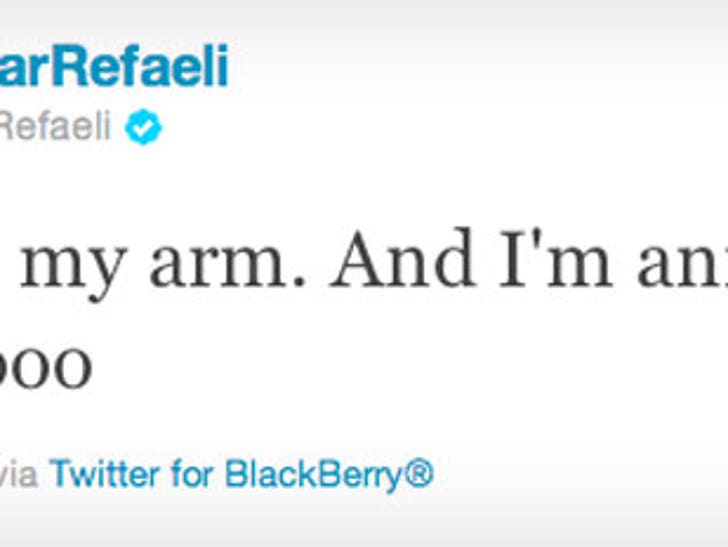 We don't know how, we don't know where -- but supermodel Bar Refaeli just announced to the world ... her flawless arm is broken.
It must have happened within the last 4 hours too -- because that's when she last tweeted, presumably while she was still intact.
If there's ever a time to be a male nurse ...