Johnny Knoxville: 'I Lost My Brother Ryan Dunn'
Johnny Knoxville:
'I Lost My Brother Ryan Dunn'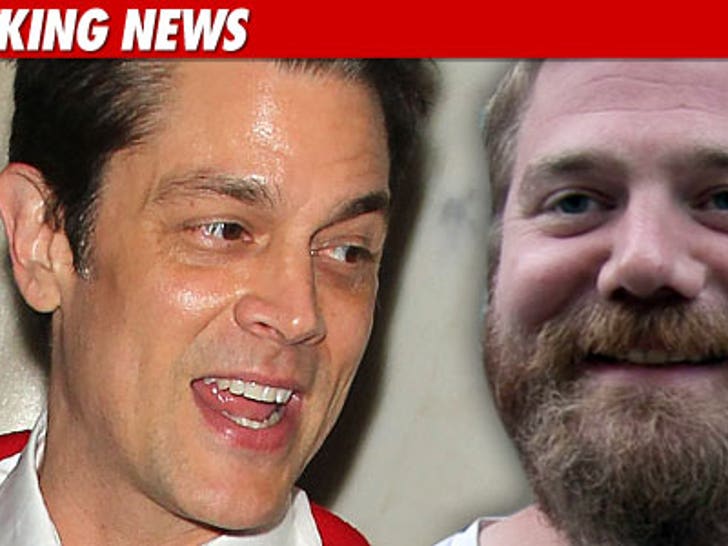 Johnny Knoxville just took to Twitter -- expressing his sadness over the death of his friend, Ryan Dunn -- saying "Today I lost my brother Ryan Dunn. My heart goes out to his family and his beloved Angie."
Johnny continued the post saying, "RIP Ryan , I love you buddy."
Knoxville and Dunn famously goofed off in the "Jackass" films together -- and from the sound of the tweet -- it appears they were pretty close.
TMZ also spoke with Jeff Tremaine -- who starred and directed the "Jackass" movies -- who told us, "I feel like I lost a brother. Ryan Dunn was family and we are all deeply devastated."
Wee Man has also tweeted -- "RYAN DUNN-- a super awesome memory was at the J RODY walston & the business show!!! I MISS YOU BUD!! You were always a happy kick-ass dude!!"
Dunn died in a car accident this morning in Pennsylvania -- when his car sped off the road and crashed into the woods. It was "fully engulfed in flames" when police arrived on the scene.