R. Kelly's Manager SUES Manager Jeff Kwatinetz -- He Stiffed Me $1 Million!
R. Kelly Stiffed Rep to
Pay Off Sex Accusers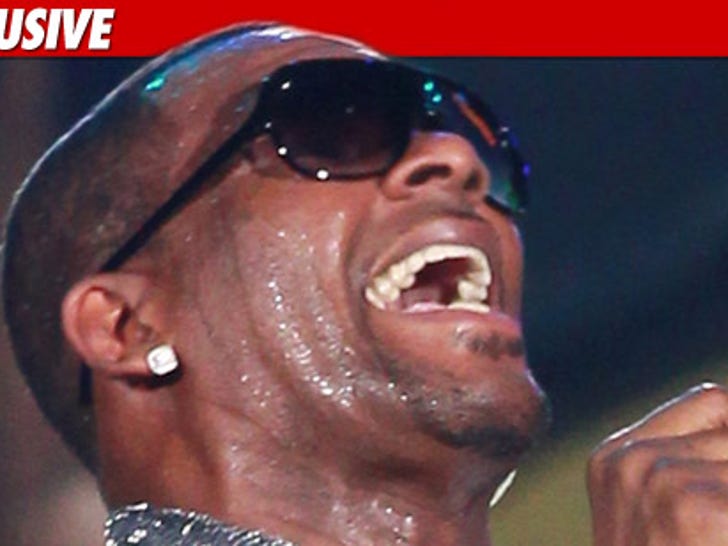 R. Kelly's ex-manager claims the singer refused to pay him more than $1 million in hard-earned commissions ... insisting Kelly instead used the money to pay off people who accused him of sexual misconduct.
The manager -- Jeff Kwatinetz -- filed a lawsuit against Kelly today in L.A. County Superior Court ... claiming he single-handedly resurrected R. Kelly's career back in 2008 ... when the singer was drowning in child pornography charges.
Jeff claims he "guided Kelly through the recording of two new albums, substantial multi-million dollar tours ... a book deal, and a myriad of other appearances and events" -- and "Kelly reaped millions of dollars" while under his management.
But according to Jeff, Kelly left him in the lurch -- and "has failed and refused to pay" the 15% commission rate they allegedly agreed on.
According to the lawsuit, Kelly's business manager regularly told Jeff he couldn't be paid "because the monies were needed for payments to avoid lawsuits and adverse publicity resulting from Kelly's alleged [sexual misconduct]."
Now, Jeff wants Kelly to pony up at least $1 million in unpaid commissions and punitive damages.
A spokesperson for Kelly is calling B.S. on the lawsuit -- telling TMZ, "Jeff Kwatinetz's complaint is a collection of half-truths, distortions, and outright fabrications."
The rep adds, "Mr. Kwatinetz is a disgruntled former manager who apparently feels the need to try to seek retribution for his discharge. It is particularly disturbing, given his job as a professional talent manager and trusted adviser, that he would feel the need to lash out and dish what he thinks is dirt against a former client."
"When the actual facts are presented, however, we are confident that his allegations will be found to be completely without merit."