Tobey Maguire Poker Scandal -- Check. Mate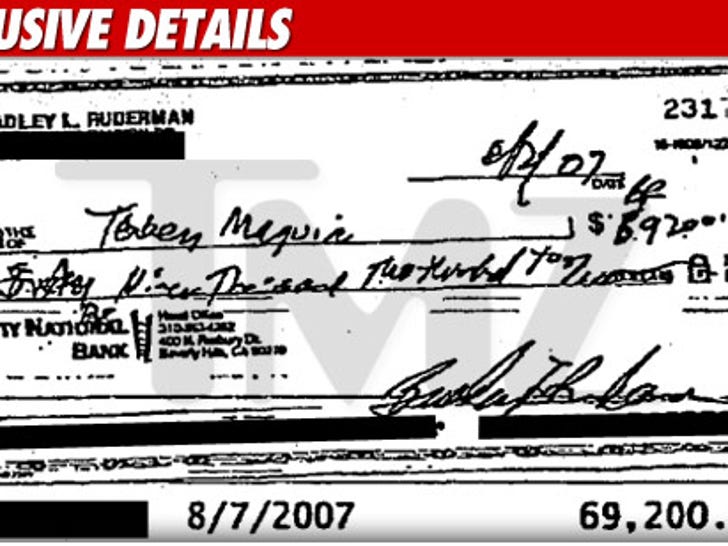 Tobey Maguire once received a $69,200 check from convicted hedge fund manager Brad Ruderman -- after Maguire allegedly STOMPED the guy during an illegal high stakes poker game back in 2007.
Maguire is only one of several high-profile people named in legal docs as a player in the poker games -- along with "Girls Gone Wild" kingpin Joe Francis and Paris Hilton sex tape partner Rick Salomon.
According to the docs, obtained by TMZ, the games took place at fancy establishments and all over town ... including the famous Viper Room on the Sunset Strip.
One game allegedly went down in the club back in 2005 ... AFTER former club owner Johnny Depp sold his shares of the place.