Tiny Fan Rushes Miley Cyrus -- Security Kicks Ass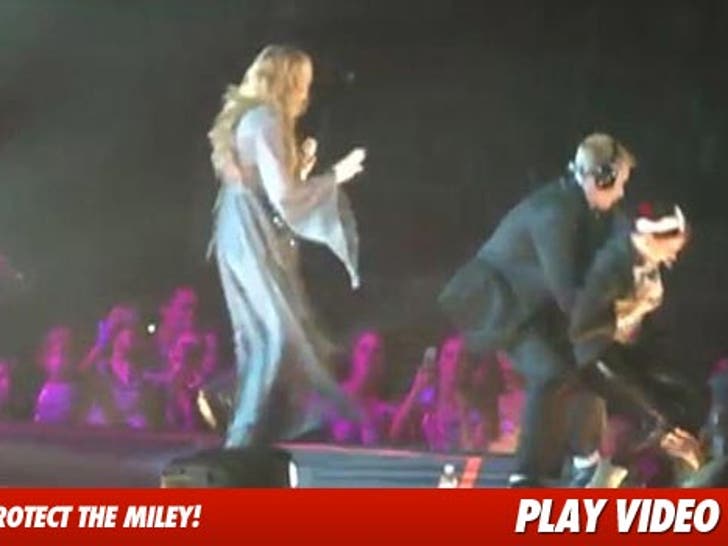 A fleet-footed female Miley Cyrus fan got a taste of SECURITY GUARD JUSTICE at a Miley concert earlier today after sneaking on the stage and rushing the singer ... and it was all caught on tape!
The overzealous fan somehow climbed on to a catwalk while Miley was singing "The Climb" ... sprinted after the singer ... and managed to put her arm around Cyrus.
That's when security stepped in -- and handled BUSINESS! Check out the video.