L.A. Lakers -- We'll Give 'Peace' a Chance!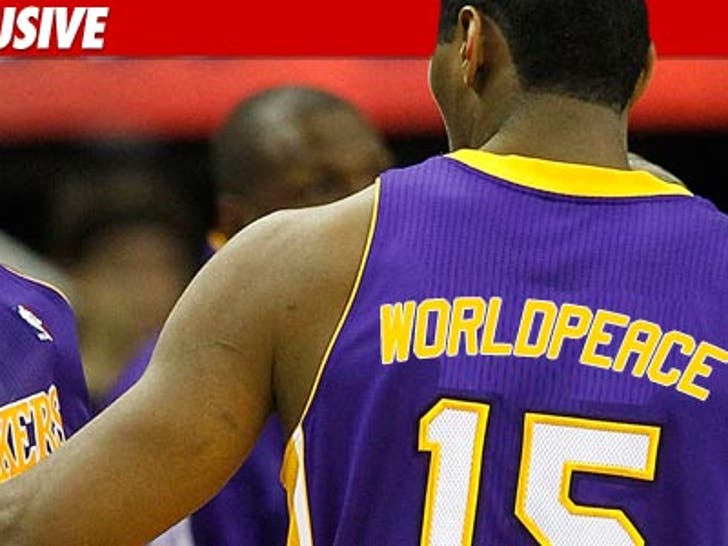 The Los Angeles Lakers organization is totally down with World Peace ... telling TMZ the team is "happy to accommodate" Ron Artest's proposed name change.
A rep for the team tell us changing Ron's jersey from "Artest" to "World Peace" by next season shouldn't be a problem ... because there is still plenty of time to get that done.
Of course, the team also claims they had no idea about Ron's plan -- which comes as no shock since Ron himself went on TMZ Live and admitted he didn't even tell his wife about the name change ... until TMZ broke the story.