TMZ Live: Brooke's Wage War -- Cruel & Unusual?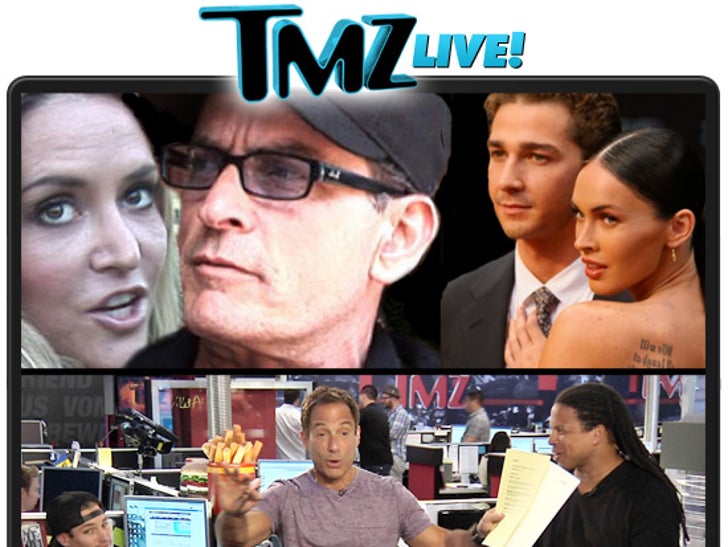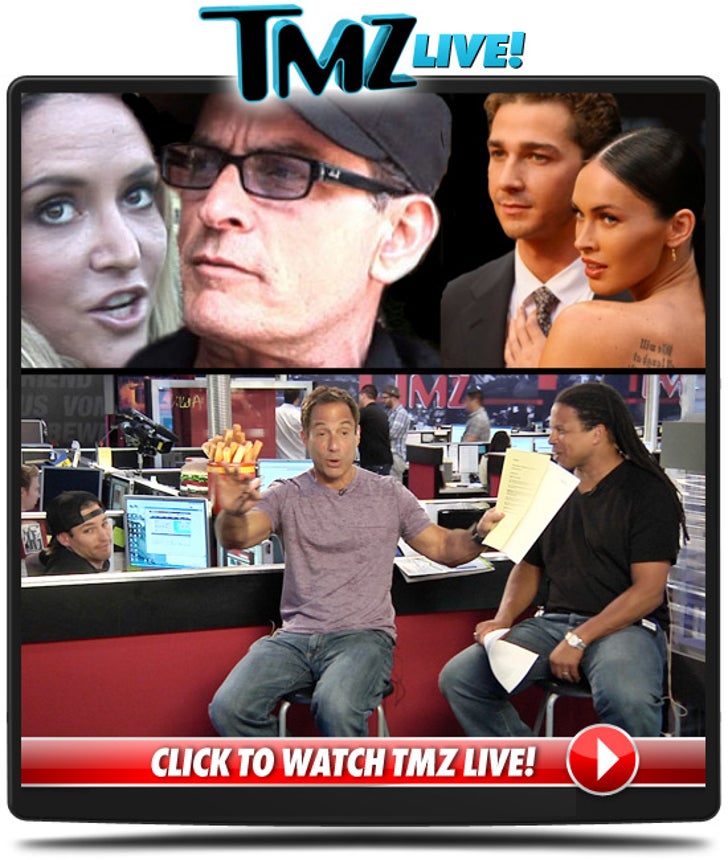 (0:00) It's war today: Mueller vs Sheen, Gilbert Arenas vs his baby mama, Halle Berry vs Gabriel Aubry, Shia LaBeouf vs Megan Fox ... and more!
(5:40) NBA star Gilbert Arenas does NOT want his baby mama using his name to get famous on "Basketball Wives." Nina has the deets.
(7:00) Arenas had FOUR kids with her ... she should be able to do what she wants. Right?
(8:00) Are all wives of professional athletes golddiggers?
(13:20) A judge ordered Warner Bros. to take $55k out of Charlie Sheen's monthly paycheck ... and give it to Brooke. How'd this happen?
(24:30) Dax rips Harvey for misspeaking.
(31:30) Shia LaBeouf says he hooked up with Megan Fox ... when she may've been with Brian Austin Green. Is Megan an exception to the man code?
(35:00) Max is the voice of reason here -- he says you should live by the man code ... whether it's Megan Fox or not.
(41:00) The hits, runs and errors of the L.A. Dodgers stadium beating.
(42:30) Video of Bryan Stow at the game shows he had a verbal confrontation before the beating. One man claims Bryan was running his mouth.
(43:50) TMZ DID NOT insinuate Stow may have deserved the beating.