Pam Anderson: Don't Blame Me For Condo Collapse!
Pam Anderson:
Don't Blame Me For Condo Collapse!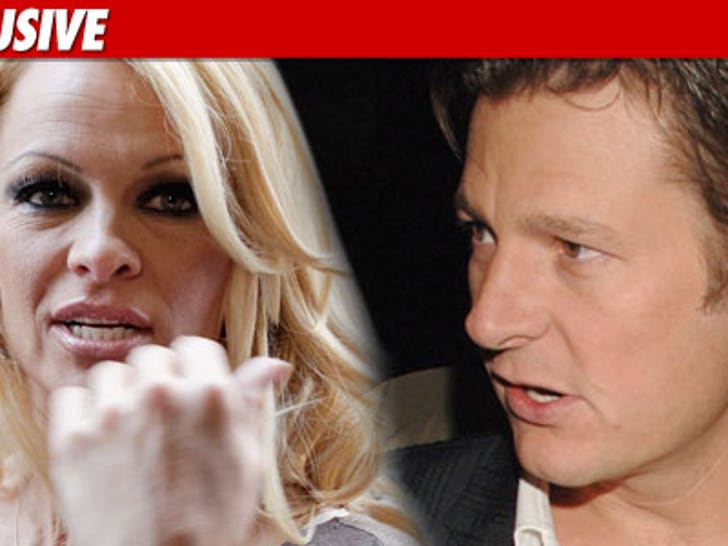 Pamela Anderson is lashing out at a real estate bigwig who claims her alleged flakiness cost him $22.5 mil ... and she's also pissed about rumors that she was sleeping with him.
TMZ broke the story ... Laurence Hallier filed a countersuit against Pam, claiming she signed a contract to promote the sale of condos in Panorama Towers, a Las Vegas development owned by Hallier.
The countersuit claims Pam bailed on a number of personal appearances and, as a result, Hallier lost numerous condo sales. He wants Pam to pay him $22.5 million.
Pam's lawyer, A. Douglas Mastroianni, tells TMZ, "Pamela Anderson is not any more responsible for the failure of this real estate project than she is responsible for the 2008 real estate downturn or the collapse of Lehman Brothers."
Mastroianni goes on: "The counterclaim is an attempt at publicity, filed by a defendant who reveled in utterly false rumors that he was romantically involved with Ms. Anderson while she was promoting his failed real estate project in London, Los Angeles, and Las Vegas."
For her part, Pam is suing Hallier for her $1 million fee.