Britney Spears and Kevin Federline Memorabilia -- Up for Auction
Britney and K-Fed Memorabilia
Up for Auction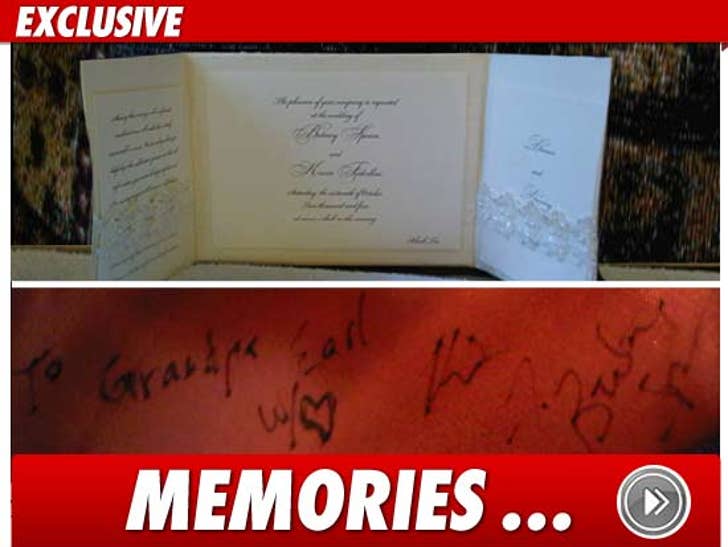 If you still long for the days when Britney Spears and Kevin Federline were a happy couple -- then there's an eBay auction you might to check out ... and it comes straight from K-Fed's family.
Kevin's grandfather, Earl Story, has put a slew of items up for auction on eBay from back when Brit and K-Fed were a happy couple. The highlights include: the wedding invitation, an invite to Brit's baby shower, a hat K-Fed once wore to an awards show (signed by Brit and K-Fed) and 14 wedding pics, some of which didn't make the tabloids.
K-Fed's aunt tells TMZ she is helping put the items up for sale because Earl's wife recently passed and the family encouraged him to sell off a few things and use the money to take a trip and help take his mind off things.
She says Earl is holding back a few things -- like some of the more personal photos -- and has K-Fed's blessing to make whatever money he can.