Vanilli -- Plotting COMEBACK with Famous DJ
Vanilli
Plotting COMEBACK
with Famous DJ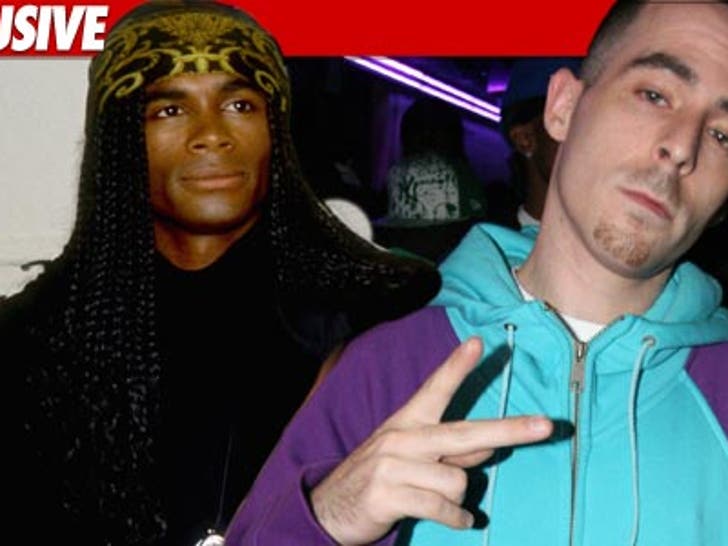 It's been 21 years since Milli Vanilli was exposed as a couple of lip-synchers -- but TMZ has learned, one half of the infamous duo is planning a revolutionary REAL-VOICE comeback ... with Eminem's DJ.
The DJ in question -- named The Alchemist -- dropped the bombshell in L.A. recently .. telling TMZ, "I'm working on a joint with Vanilli ... Vanilli's making a comeback."
And according to the Alchemist, Vanilli -- real name Fab Morvan -- is bringing his real voice to the recording sessions, adding, it's "real sh*t dude … Alchemist-Vanilli."
We spoke with Vanilli's rep -- who tells us Fab is DEFINITELY serious about his comeback ... and has recently worked with DJ Tiesto ... one of the biggest DJs in the world.
Hey, if the New Kids on the Block can do it ...