'Pawn Star' -- Half the Hoss He Used to Be
'Pawn Star'
Half the Hoss
He Used to Be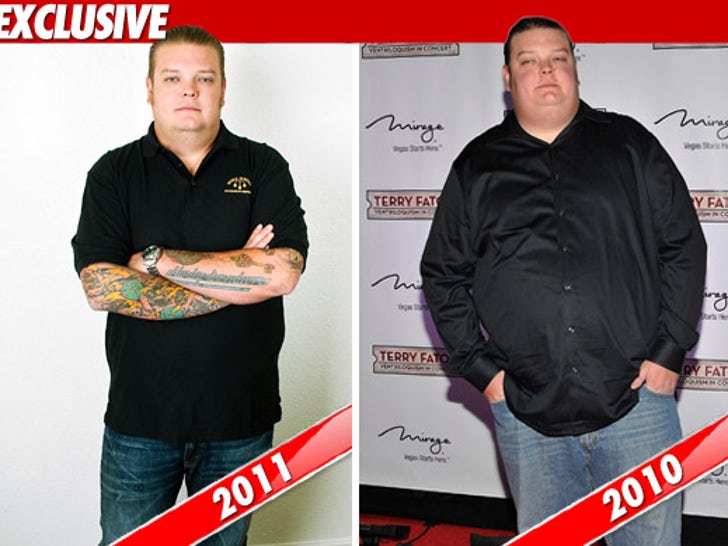 Corey "Big Hoss" Harrison from "Pawn Stars" dropped over 100 POUNDS in less than five months, TMZ has learned -- all thanks to hard work ... and a little help from his doctor.
Hoss tells TMZ, he decided to get lap band surgery back in February -- after his doctor diagnosed him as a prediabetic.
According to Hoss, he's already lost 115 pounds, and continues to shed the weight -- working out with a trainer 5 days a week ALONG with participating in Krav Maga fighting classes.
Hoss' weight issues have been a topic on the show -- and Rick even built a gym in the pawn shop to encourage Hoss and Chumlee to drop the weight.
Glad to see it's working out.