TMZ Live: Anti-Casey Anthony Mob ... Un-American?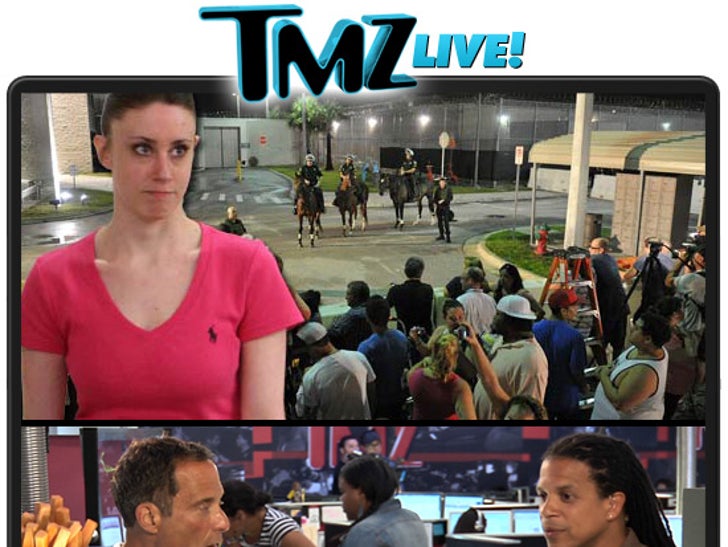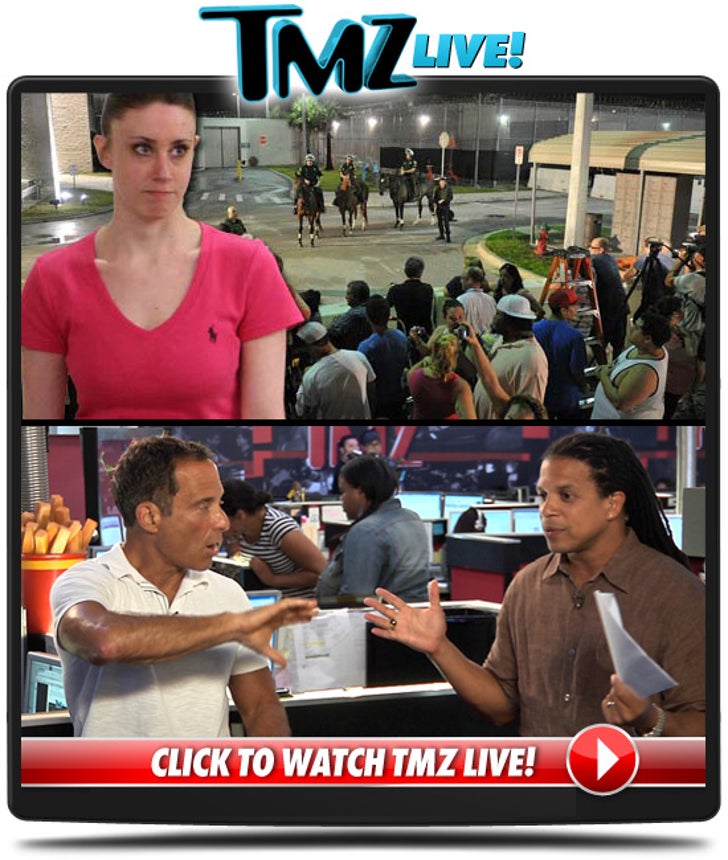 (2:15) USC running back Marc Tyler was just SUSPENDED for cracking jokes to TMZ -- particularly one about players getting paid.
(5:40) Harvey talked to Marc's dad -- Wendell "The Truth" Tyler -- suddenly realizes W.T. used to be an NFL player ... then obsesses over it.
(14:00) A MOB of angry protesters were waiting for Casey Anthony when she was released from jail ... is this bordering on anarchy?
(15:50) If Casey didn't have police protection ... would she have been killed by the angry mob? Max and Harvey agree on the hypothetical outcome.
(34:00) CRAZY story -- Rachel Uchitel had to return most of Tiger's hush money! Rachel claims her attorney Gloria Allred has dirty hands.
(39:30) Can Rachel spill the beans on Tiger now?
(46:30) Jason doesn't understand why Rachel had to return the loot ... or why Gloria folded so easily to Tiger's lawyers.
(49:00) Did Jennifer Lopez hook up with a guy from her music video ... causing an end to her marriage? The dude says HELL NO.
(50:10) Harvey says "I told you so" about Carmageddon.