Lindsay Lohan Facing New Lawsuit -- Assault & Battery
Lindsay Lohan
Facing New Lawsuit
Assault & Battery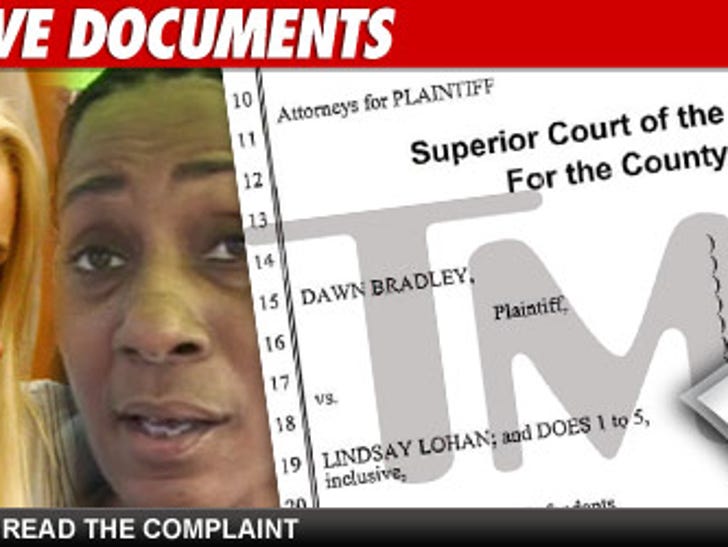 Lindsay Lohan dished out 8 to 10 seconds of pain when she attacked a Betty Ford employee last year ... so says the alleged victim who's filing a lawsuit against the actress -- but her story appears to have one MAJOR inconsistency.
In the lawsuit, Holland claims Lohan grabbed her right wrist and began "twisting and pulling it for 8-10 seconds."
Holland -- who was eventually fired from Betty Ford Center -- claims she suffered "great mental, physical and nervous pain and suffering" from the alleged assault and battery.
Dawn is demanding AT LEAST $1 million to make things right.
We contacted Lindsay's lawyer. So far ... no comment.