Judge EXTREMELY Impatient with Lindsay Lohan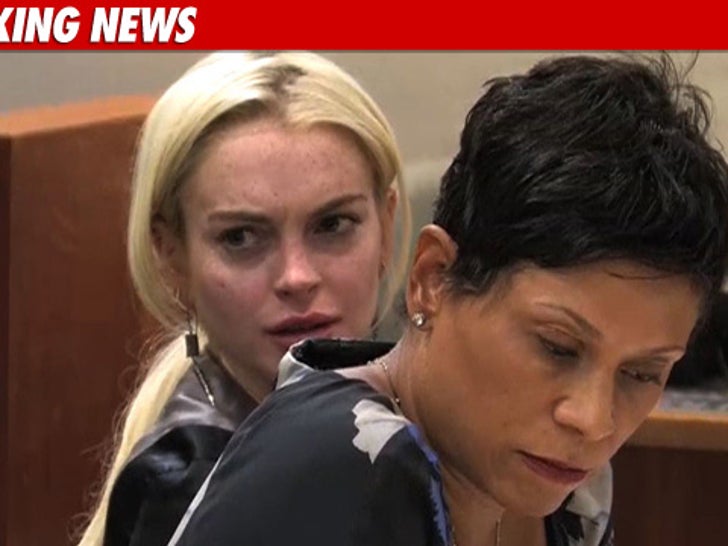 Judge Sautner made it clear, Lindsay had better complete her community services within 1 year of the date of sentencing -- or else! The judge said, "I'm not going to give her five extra minutes. I don't want to hear, 'Oh, I couldn't do it because I was on the set of the John Gotti movie.'"
The judge was frustrated that after 2 months, Lindsay has only completed 4 days of 60 days of community service.
The L.A. County Probation Dept. was asking Judge Sautner to violate Lindsay's probation, because of 3 alleged violations. Two of them were outright bogus ... the third was Lindsay not returning a call from her probation officer. Lindsay did in fact belatedly return the call.
Judge Sautner made it very clear -- if Lindsay doesn't get her act together, the judge will revoke her probation.
So jail for Lindsay still looms.