DirecTV's Giraffe Guy -- Accused of Hotel BEATDOWN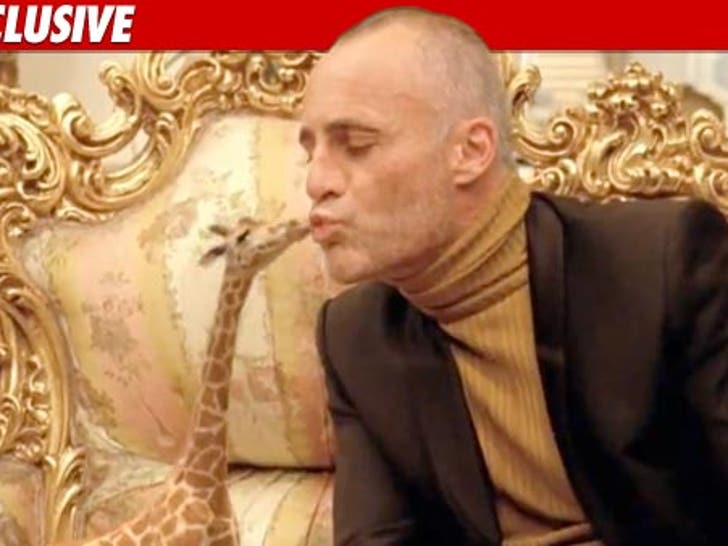 The guy who plays the super-rich, tiny giraffe-owning Russian dude in those DirecTV commercials is being sued for allegedly bashing another guy's face in at an L.A. hotel ... TMZ has learned.
The actor -- Timothy V. Murphy -- is accused of sucker punching a guy named Laurence Grossnickle while hanging out on the roof of the famous Huntley Hotel on July 9.
According to the lawsuit, filed in L.A. County Superior Court, Murphy used "threatening actions gestures and words" to scare the hell out of Laurence ... before he "became enraged and began hitting [Laurence] with his fists."
Laurence claims he was "severely injured" in the beatdown -- suffering "long-term damages, including facial disfigurement."
Laurence's attorney tells us they want Timothy to cough up at least $250k in damages ... insisting Tim's actions "exceeded the bounds of those usually tolerated in a civilized community."
A rep for Murphy had no comment.