'America' Singer Dan Peek -- Dead at 60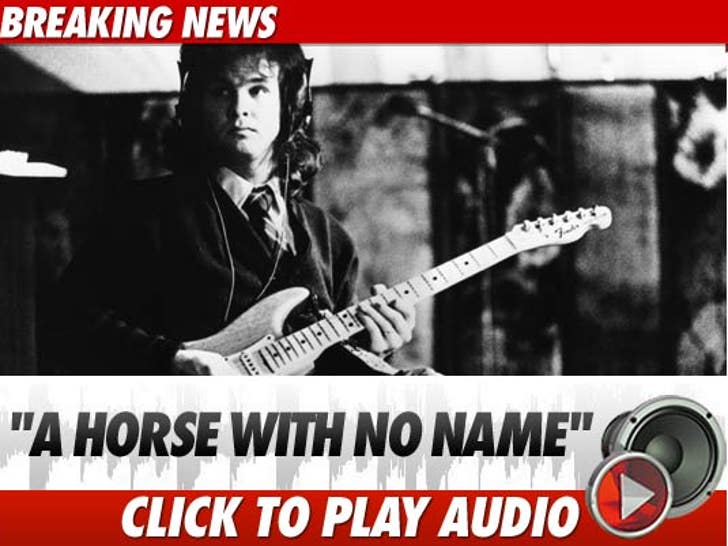 Dan Peek -- famous for his high harmony vocals on "A Horse with No Name" with the 1970's band "America" -- died in his Missouri home on Sunday ... this according to the singer's father.
Peek was found dead in his bed by his wife. An autopsy has been scheduled to determine the cause of death.
"America's" most famous songs include "Tin Man", "Sister Golden Hair", "Daisy Jane", and "Lonely People".
Peek left the band in 1977 and became a Contemporary Christian Music artist.
UPDATE: The St. Francis County Coroner says Peek died from severe heart disease and an enlarged heart.