TMZ Live: Brooke Mueller & Charlie Sheen -- Trading Places
TMZ Live
Brooke & Charlie
Trading Places?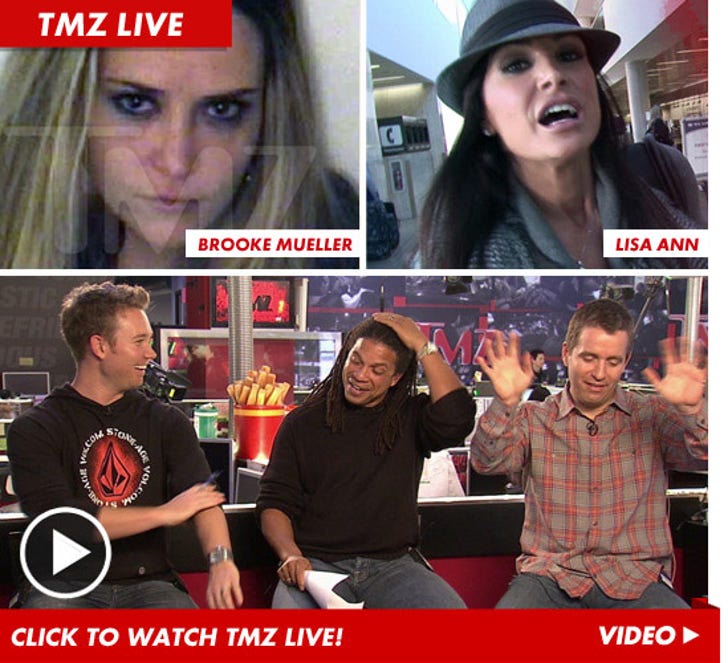 (1:00) How many trips to rehab does it take to fix a drug problem? Well ... we don't have an answer, but we do know Brooke Mueller need to give rehab another try!
(7:00) We try and figure out who should get the kids ... Charlie or Brooke? We can't come to a conclusion.
(11:50) Do you think good pet owners make good parents? Maternity Trend Expect and host of "Pregnant in Heels", Rosie Pope, tells the guys what makes a good parent.
(19:00) Charles and Dax both think their dogs have prepped them to care for a child. Anyone need a babysitter?
(21:10) (30:40) Tiger Woods finally wins a tournament! We have mixed reviews in the newsroom if Tiger is back or not.
(34:52) Herman Cain is no longer running for president. We think the debates will now be boring-er.
(37:00)The very beautiful and talented, Lisa Ann calls in and tells us how we can win a date with her to the AVN awards in Vegas.
(45:22) Wait ... What's a fleshlight?!?!
(47:02) Watch as Dax's face turns red while we talk about lady parts and flash lights.